Articles and Case Studies
Responding to a Subpoena to Produce Medical Records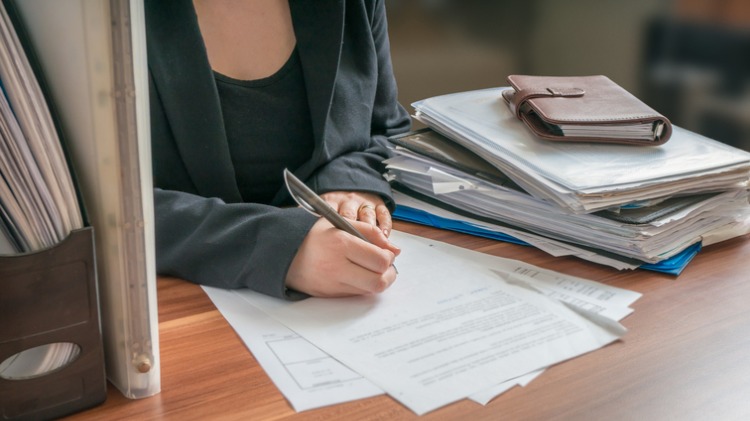 Dr Price, a GP, receives a subpoena to produce the medical records of one of her patients who was involved in a Workers' Compensation dispute.
Dr Price's receptionist is responsible for accepting service of subpoenas and preparing the necessary documents. The receptionist reviews the patient's voluminous medical records – and the overfilled appointment book for that week.
She writes to the solicitor who issued the subpoena as follows: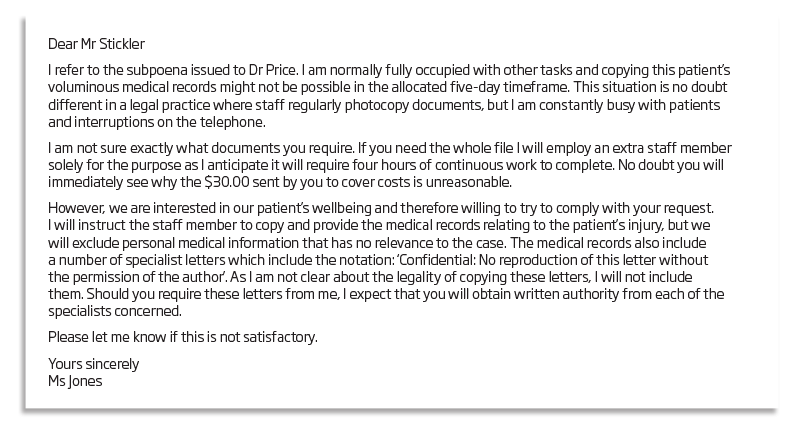 By return email, the receptionist receives the following response from the solicitor:

Dr Price phoned our Medico-legal Advisory Services team for advice. In view of the fact that the schedule of documents in the subpoena did not clearly identify the documents to be produced, the medico-legal adviser contacted the solicitor on Dr Price's behalf. Further advice was then provided to Dr Price to allow her to comply with the subpoena.
Following receipt of this information, Dr Price's receptionist sent a photocopy of the subpoena and the relevant documents to the Registrar of the Court by the return date.
Dr Sara Bird
Manager, Medico-legal and Advisory Services
MDA National
See also the feature article Subpoenas for Medical Records for answers to some common questions and concerns raised by our Members.

---
The case history is based on an actual medico-legal case; however, certain facts have been omitted or changed by the author to ensure the anonymity of the parties involved.
Medical Records and Reports
,
Regulation and Legislation
,
Anaesthesia
,
Dermatology
,
Emergency Medicine
,
General Practice
,
Intensive Care Medicine
,
Obstetrics and Gynaecology
,
Ophthalmology
,
Pathology
,
Practice Manager Or Owner
,
Psychiatry
,
Radiology
,
Sports Medicine
,
Surgery
,
Physician
,
Geriatric Medicine
,
Cardiology
,
Plastic And Reconstructive Surgery
,
Radiation Oncology
,
Paediatrics
,
Independent Medical Assessor - IME