Articles and Case Studies
Prescribing for Family and Friends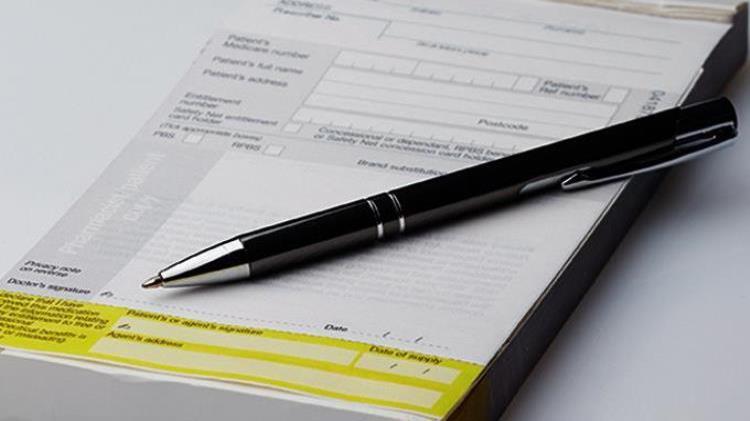 Dr Sara Bird answers a question from an MDA National Member about prescribing for family and friends.
Q: I was wondering if there are any legal implications of writing scripts or ordering imaging for family members or friends, if appropriately indicated. For example, a simple repeat script for my mother for a non-restricted medication, or a hip ultrasound for a nephew?
There is no legislation that prevents you from prescribing for family and friends, except in SA where the law prohibits the prescription of Schedule 8 drugs of dependence to family members unless it is a verifiable emergency. However, just because the law allows you to write prescriptions for family and friends doesn't mean you should. In the circumstances you have outlined, your professional obligations as a doctor clearly state this should be avoided.
Your professional obligations as a doctor are outlined in Good Medical Practice: A Code of Conduct for Doctors in Australia. Section 3.14 of the Code addresses the issue of treating family and friends:
Whenever possible, avoid providing medical care to anyone with whom you have a close personal relationship. In most cases, providing care to close friends, those you work with and family members is inappropriate because of the lack of objectivity, possible discontinuity of care, and risks to the doctor and patient. In some cases, providing care to those close to you is unavoidable. Whenever this is the case, good medical practice requires recognition and careful management of these issues.
It's important to be aware that as soon as you write a prescription or provide a referral for diagnostic imaging, you have entered into a doctor–patient relationship. As such, you need to have appropriate medical records for any patient interactions, conduct an appropriate assessment of the patient, and ensure you have medical indemnity insurance for all your clinical work.
There have been some recent cases in Australia where doctors have been the subject of disciplinary proceedings and criticism for writing prescriptions and referrals for family members.1,2
Summary points

Say "no" to requests from family and friends for prescriptions and referrals – it's only considered ethically and professionally appropriate to do so in exceptional circumstances, and there are potential risks to both you and your family member or friend if you do proceed.
Consider in advance how you might refuse a request to provide a prescription or referral, e.g. "Professional guidelines mean that I am not able to prescribe for (or refer) family and friends."
References
Bird S. Prescribing for Relatives. Available at: mdanational.com.au/en/resources/blogs/prescribing-for-relatives
Bird S. The Pitfalls of Prescribing for Family and Friends. Aust Prescriber 2016;39:11-13. Available at: nps.org.au/australian-prescriber/articles/the-pitfalls-of-prescribing-for-family-and-friends
Regulation and Legislation
,
Anaesthesia
,
Dermatology
,
Emergency Medicine
,
General Practice
,
Intensive Care Medicine
,
Obstetrics and Gynaecology
,
Ophthalmology
,
Pathology
,
Psychiatry
,
Radiology
,
Sports Medicine
,
Surgery
,
Physician
,
Geriatric Medicine
,
Cardiology
,
Plastic And Reconstructive Surgery
,
Radiation Oncology
,
Paediatrics
,
Independent Medical Assessor - IME