Articles and Case Studies
When Should I Report a Death to the Coroner?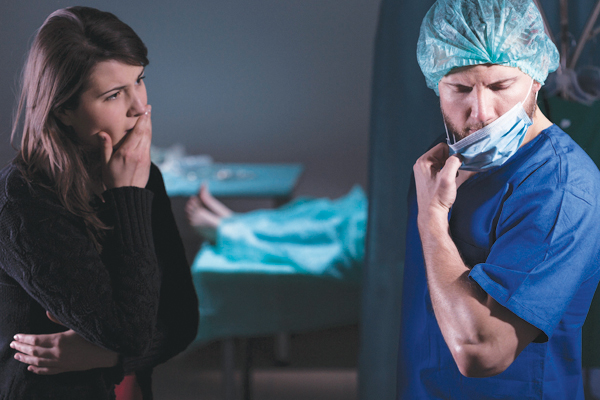 A recent article on the
ABC
highlighted the importance of doctors being aware of their obligations regarding when to report a patient death to the Coroner.
The primary role of the Coroner is to determine:
the identity of the person who died
the date and place of death
the manner and cause of death.


The Coroner is mainly concerned with investigating deaths that occur in a number of unexplained circumstances.
The Coroner also has an interest in investigations which may result in recommendations as a means to preventing other similar deaths in the future. It is a legal requirement to notify the Coroner of all reportable deaths. This ensures a proper investigation of reportable deaths, and also assists with education aimed at preventing further deaths in similar circumstances.
Each state and territory has separate legislation which defines reportable deaths. Some of these definitions are very similar between states, but there are a number of differences. We recommend that doctors make themselves familiar with the requirements in the jurisdiction in which they are practising. These legislative provisions are summarised in a table in MDA National's medico-legal booklet: Coronial Reports and Death Certification.2
Completing a death certificate and reporting a death to the Coroner are mutually exclusive exercises.
If any of the circumstances listed in the table (referenced above) are present, a death certificate cannot be written and the death should be reported to the Coroner.
If you are not able to form an opinion as to the probable cause of death, a death certificate should not be issued and the death should be reported to the Coroner.


Once the Coroner is notified of a reportable death, an investigation is conducted by the Coroner's office. This is likely to involve an autopsy, and doctors may be asked to provide copies of records on an urgent basis for the pathologist's assistance. Doctors may also be asked to provide a report outlining treatment provided to the patient. This request may be made some time after the patient has died, and you should ensure that their records are preserved in anticipation of such requests. We recommend that you seek assistance when drafting your report, even when it appears straightforward.
The number of investigations which proceed to a Coronial inquest is very small, less than 5% of all reportable deaths. However, where a death has occurred whilst a patient was in custody or care (for example, retained under mental health provisions or children in state care) there will be a mandatory inquest, and you should always seek assistance with such matters. Early contact with your medical defence organisation is advisable, so that you can obtain timely advice and support.
It is important to seek assistance in circumstances where you are unsure whether a death should be reported. You can contact our Medico-legal Advisory Services team for advice on 1800 011 255 or advice@mdanational.com.au.

You can also contact the Coroner's office in the state or territory where you are working, and we can provide you with the appropriate contact numbers.
Janet Harry
Medico-legal Adviser, MDA National
References
ABC News. Hospitals Fail to Report Two More Deaths to South Australian Coroner. 1 July 2017. Available at: abc.net.au/news/2017-07-01/hospitals-fail-to-report-two-more-deaths-to-sa-coroner/8668998
MDA National. Coronial Reports and Death Certification; pp 6-7. Table 1: When Should I Report to the Coroner? Available here
Anaesthesia
,
Dermatology
,
Emergency Medicine
,
General Practice
,
Intensive Care Medicine
,
Obstetrics and Gynaecology
,
Ophthalmology
,
Pathology
,
Practice Manager Or Owner
,
Psychiatry
,
Radiology
,
Sports Medicine
,
Surgery