Articles and Case Studies
Handing Over the Medical Record - What You Need to Know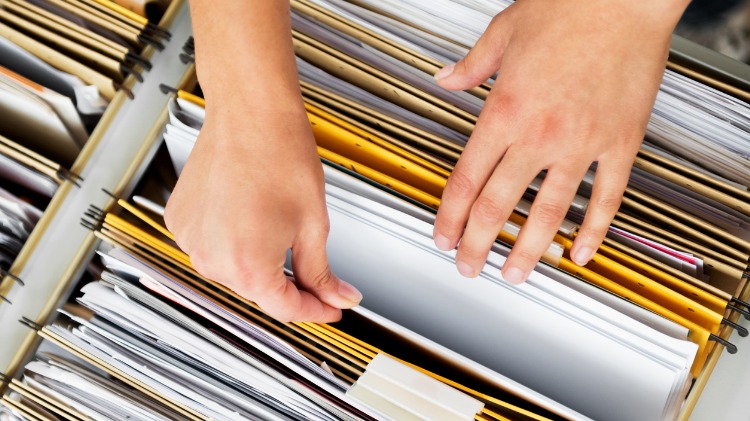 Practice managers are often faced with requests to provide a copy of a patient's medical record. Here's a guide to your obligations and issues to beware of.
Rule of thumb
Medical records are the property of the medical practice in which they are held.1 However, a medical practice is required to provide access to medical records to a patient on request (if it is reasonable and practical to do so).2 This includes the patient looking over the records, having them explained, and taking away a copy (either in print or electronically).
Practices may ask that any request be made in writing and also charge a reasonable fee for providing a copy of the records. As a guide, the records should be provided within about 30 days.
Exceptions
Access can only be denied in exceptional circumstances, such as if:
providing access would pose a serious threat to the life or health of any individual
providing access would have an unreasonable impact upon the privacy of other individuals
the request for access is frivolous or vexatious
the information might be the subject of legal professional privilege
providing access would be unlawful.
If you refuse to provide access, your reasons must be set out in writing, together with information on how the patient can make a complaint.
Who is entitled to access to children's medical records
The presumption is that a parent of a child is entitled to access their clinical notes. However, this can be displaced by court orders to the contrary. If access is limited by a court order, this should be noted in the medical record.
Case study – warring parents
The non-custodial father of a child patient requested a copy of her medical records. He said that the child's mother was alleging he had had inappropriate physical contact with the child (which he denied) and he wanted to see what the medical records said about this. The father showed the Practice Manager a copy of a court document which stated that both parents were to be involved in the health care of their child.
We advised the Practice Manager that unless she or the treating practitioner had formed the view that there were "exceptional circumstances" warranting a refusal of access then the practice was obliged to provide the father of the child with a copy of the record. The Practice Manager responded:
"…how are we supposed to know what would jeopardise the mother's safety or have an unreasonable impact on her privacy? And how do we determine if the father really does have access and that a more recent court document hasn't been produced? Can we just have a policy of 'if in doubt, don't?'"
Such a policy is not recommended as it would, potentially, lead to a breach of the Privacy Act 1988. Firstly, before you hand over the child's medical records you need to determine if there is a court order regarding access to health information, so it would be advisable to ask for a copy of the court order. Also, in order to assess whether to provide access to a parent, you may need to contact the other parent to ask if any of the above exceptions apply. You should be clear that you are not calling to seek permission, but rather to ensure that none of the exceptions apply.
Who is entitled to access the records of a deceased patient?
Access to the medical records of a deceased patient can generally be provided to the executor or administrator of the will. A Practice Manager who is aware of a dispute about the will or the executor's request being counter to the deceased's wishes should decline access, but make it clear that the records will be produced in response to a court on subpoena or after the grant of probate. Access can also be given at the discretion of the treating doctor in special circumstances, such as to assist bereaved family members or to provide health care to relatives of the deceased, e.g. genetic information. Contact our Medico-legal Advisory Services team on 1800 011 255 if you're unsure about how to proceed in a particular case.
References
Breen v William HC 1996.
Privacy Act 1988 as amended by the Privacy Amendment (Private Sector) Act 2000.
Confidentiality and Privacy
,
Medical Records and Reports
,
Anaesthesia
,
Dermatology
,
Emergency Medicine
,
General Practice
,
Intensive Care Medicine
,
Obstetrics and Gynaecology
,
Ophthalmology
,
Pathology
,
Practice Manager Or Owner
,
Psychiatry
,
Radiology
,
Sports Medicine
,
Surgery
,
Physician
,
Geriatric Medicine
,
Cardiology
,
Plastic And Reconstructive Surgery
,
Radiation Oncology
,
Paediatrics
,
Independent Medical Assessor - IME