Articles and Case Studies
Hydromorphone – The Subject of Safety Alerts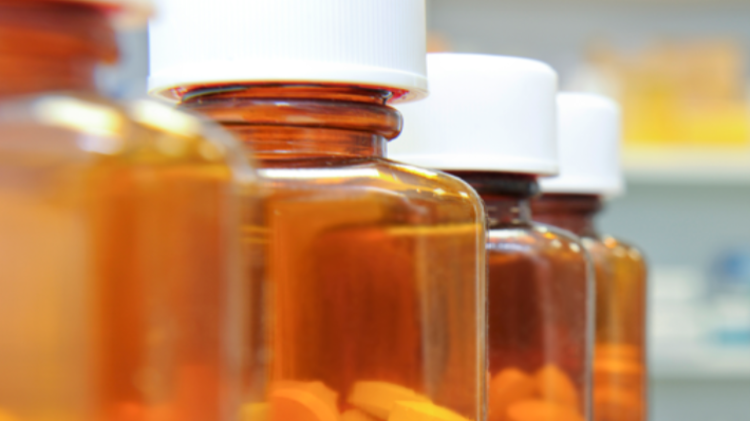 What is hydromorphone and why has it been the subject of three safety alerts in the last seven years?
The discussion below is relevant to all clinicians who are involved in the care of patients who are prescribed hydromorphone.
A fatal iatrogenic overdose

On 26 October 2016, the NSW Deputy State Coroner handed down findings in a matter involving the opioid drug hydromorphone and the tragic death of a patient following an iatrogenic overdose.1

Unfamiliarity with the drug and inadvertent calculation and administration led to nurses substituting morphine for hydromorphone on one occasion, then a nursing drug calculation error on another. The patient died following the administration of a dose of hydromorphone that was ten times the prescribed dose.

Similar circumstances were explored in an inquest in 2011 into the death of Rishi Deo Maharaj (2011/388777) and also in overseas cases. Following the release of findings, on 10 January 2017, NSW Health released their first Safety Alert for 2017 concerning the use of hydromorphone (SA001/17).2

This follows a similar alert in 2011 (SA004/11)3 and 2010 (SN011/10).4 NSW Health classifies hydromorphone as a High Risk Medicine, subject to a specific policy.5 The NSW Clinical Excellence Commission had also previously released recommendations.6
What is hydromorphone?
Hydromorphone7 (trade name Dilaudid, long-acting tablet Jurnista8) is a semi-synthetic opioid narcotic that comes in both long and short acting tablets and injectable forms.
Importantly, hydromorphone ampoules come in "normal" and "high potency" concentrations:
Normal – Dilaudid 2mg/ml as 1ml ampoule
High Potency (HP) – Dilaudid-HP 10mg/ml as 1ml, 5ml, or 50ml ampoule.
Hydromorphone is approximately 5-7 times more potent than morphine. It has a similar risk profile to other opioids, although there is some preference for use in patients with renal failure.9
Why the recurrent safety alerts and safety standards?
Hydromorphone has a number of features that mean fatal errors are more likely than other opioids.
Confusion over the name
US (2007)10 and Canadian (2013)11 data suggests that morphine/hydromorphone was the most commonly reported drug pair error (look alike, sound alike pairs). This is presumably because of an incorrect assumption that the similar names indicate hydromorphone is a trade name for morphine. There is also risk in verbal orders where the recipient incorrectly transcribes the wrong drug.
Substitution errors
Substitution errors involving hydromorphone and morphine are well recognised.12 Because morphine is 5-7 times less potent, substitution with hydromorphone at the same dose may result in a fatal overdose.
Conversely, morphine substitution for hydromorphone may falsely suggest that analgesia is insufficient, or opioid toxicity (respiratory depression) is not an issue, leading to an increase in the drug dose – potentially fatal when the correct drug is subsequently administered.
Potency errors
Hydromorphone ampoules come in high potency (10mg/ml) and normal (2mg/ml) concentrations. The differing concentrations can lead to fatal errors.
Conversion errors
When performing the conversion between hydromorphone and other opioids,13 it is easy to make an error.
Calculation and administration errors
When calculating volumes of hydromorphone to be administered, care needs to be taken to identify which concentration of the ampoules are to be used – HP (10mg/ml or normal (2mg/ml). Confusion between the two concentrations results in a fivefold increase or decrease in dose.
The HP preparations (typically used for infusions) should be avoided for intermittent patient injections, given the inherently tiny volumes that will be required – for example, 0.5 mg hydromorphone (bio-equivalent to 2.5 mg morphine) will require drawing up a tiny 1/20th (0.05) ml if using the HP preparation.
Unfamiliarity
Hydromorphone's unfamiliarity among prescribers and those dispensing and administering the drug compounds the risk of error.
Avoiding errors

As noted in the NSW Health alerts and other advice,11 in addition to education to increase familiarity with the drug,14 specific steps are recommended to reduce errors:

Label prescriptions with the trade name (Dilaudid; Jurnista).
Emphasise that it is hydromorphone with tall man lettering (HYDROmorphone).
Where possible, avoid stocking the HP ampoules on wards and ensure it is not mixed with the lower concentration ampoules.
Indicate the parenteral concentration where possible (2mg/ml or 10mg/ml). If the HP version is intended, indicate this (HYDROmorphone HP (10mg/ml)).
Have clear policies and calculation guidelines specifically for HYDROmorphone (e.g. standard volume/prescription charts).
Consider limiting starting doses of HYDROmorphone to 0.5mg or less (especially for opiate-naïve patients or those with concomitant risk factors).
Consider limiting access to prescribing to certain clinical specialties or level of seniority.
Conclusion
Tragically, the findings demonstrated that almost every one of the possible hydromorphone systemic risks, as discussed above, occurred in the 2016 NSW case. It is a salient reminder that if things can go wrong, they almost certainly will – with potentially fatal outcomes for patients, tragic impact on their families, and serious consequences for hospitals and staff.
Hydromorphone does have a place in clinical medicine, but care needs to be taken to ensure that prescribing and administration risks are minimised.
Dr Julian Walter
Medico-legal Adviser
MDA National
References
---
Clinical
,
Regulation and Legislation
,
Anaesthesia
,
Dermatology
,
Emergency Medicine
,
General Practice
,
Intensive Care Medicine
,
Obstetrics and Gynaecology
,
Ophthalmology
,
Pathology
,
Psychiatry
,
Radiology
,
Sports Medicine
,
Surgery
,
Physician
,
Geriatric Medicine
,
Cardiology
,
Plastic And Reconstructive Surgery
,
Radiation Oncology
,
Paediatrics
,
Independent Medical Assessor - IME