Articles and Case Studies
A Parent's Right to Refuse Medical Care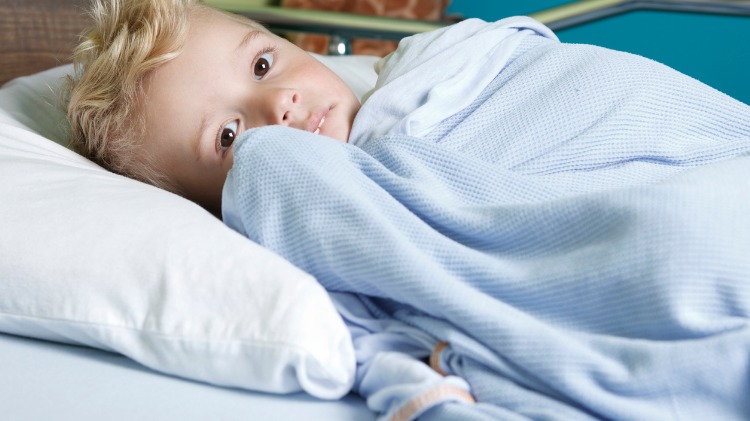 Dr Sara Bird responds to a question from a student Member of MDA National about a parent's right to refuse medical care for their child.
I am a medical student writing to you about a case that occurred in the Emergency Department (ED) at my regional hospital. I'd like your advice to ensure that I take the appropriate action next year when I could be the doctor responsible for a patient in a scenario like this.
A young child with an asthma exacerbation was treated in ED. The child's condition improved, but vital signs remained somewhat abnormal (high heart rate, high respiratory rate). The treating doctors wished to observe the child for three hours to ensure his condition didn't worsen. However, the mother wanted to take the child home, observe closely, and call an ambulance to bring him back to the hospital if his condition deteriorated. The treating doctors informed the mother that she was legally not permitted to refuse care on behalf of her child in this situation.
My impression is that a parent generally has a right to accept or refuse care on behalf of their child. So if the mother wants to make an informed refusal of this period of observation (and is expressing what appears to be a reasonable alternate plan for care), then I am not aware of a legal mechanism to force the patient to remain in hospital.
1. Can you please confirm to what extent parents are able to refuse care on behalf of their children?
This is a complex issue. In general terms, when a child is not competent to make their own treatment decisions (as in this case), either parent can consent to most types of medical treatment. (Note: there are some "special" types of medical treatment, such as sterilisation, which a parent cannot consent to). However, a parent's ability to consent to or refuse recommended medical treatment may only be exercised in the child's "best interests". The best interests of the child include their physical, psychological and emotional wellbeing. Parents will generally not have the power to reject life-saving treatment for their child, if this is contrary to medical advice.
In each state and territory, the Supreme Court has the power to override decisions of parents if the Court considers it is required by the best interests test. This is referred to as the Court's parens patriae jurisdiction and can be invoked by any person involved in the care of the child, including doctors.
Contacting the state and territory child protection services may also be appropriate. Although the legislation varies in each state and territory, a report can be made to the relevant child protection service if a parent is unable or unwilling to arrange necessary medical care for the child and this may result in harm to the child.
2. What would be the appropriate course of action in this specific type of case?
In practical terms, it appears as though the situation you described at the regional hospital was appropriately managed. Ideally, you would try to persuade the mother to accept the recommended treatment of her child.
In circumstances where a child's life or health would be put at risk of significant harm by a refusal of medical treatment by a parent, either the relevant child protection legislation or the parens patriae jurisdiction can be used, depending on the urgency and severity of the risk to the child.
Our Medico-legal Advisory Services team is always happy to assist you with appropriate advice. Call 1800 011 255 or email advice@mdanational.com.au.
Communication with Patients
,
Anaesthesia
,
Dermatology
,
Emergency Medicine
,
General Practice
,
Intensive Care Medicine
,
Obstetrics and Gynaecology
,
Ophthalmology
,
Pathology
,
Psychiatry
,
Radiology
,
Sports Medicine
,
Surgery
,
Physician
,
Geriatric Medicine
,
Cardiology
,
Plastic And Reconstructive Surgery
,
Radiation Oncology
,
Paediatrics
,
Independent Medical Assessor - IME