Articles and Case Studies
When the Coroner Calls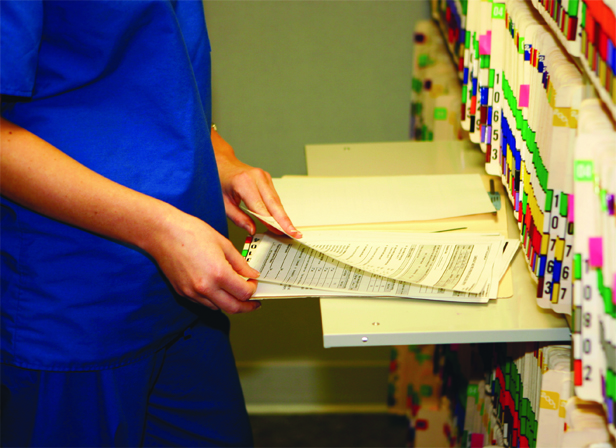 Our Medico-legal Advisory Services team regularly receives calls from Members who have been contacted by the Coroner's office in relation to an investigation involving the death of a patient. Here are some of the most frequent concerns raised by Members.
Q. I've been asked to provide a report or statement to the Coroner – what should I do?
A. We recommend that you always contact MDA National for advice before providing a report to the Coroner. A well prepared report or statement can greatly assist the Coroner in understanding your role in the care of the patient.
If you're a hospital employed doctor, you may be asked by your hospital administration to prepare a report or to be interviewed for a statement. If you're in general practice, you may receive this request directly from the Coroner's office or the police assisting the Coroner. In either case, MDA National can assist you. Hospital employed doctors may also be able to seek assistance from their hospital's legal representative.

Q. Do I need to see the medical records before I prepare my report or statement?
A. Yes, it's important to refresh your memory from the medical records. If you're hospital employed, the hospital will generally give you access to the records.
Q. I've been asked to send the medical records to the Coroner – should I comply, or do I need authority from the family or executor of the deceased patient's estate?
A. You should comply. Doctors have a professional obligation under the Code of Conduct to assist the Coroner when an inquest or inquiry is held into a patient's death, by responding to their enquiries and offering all relevant information.1
Q. Will the matter proceed to a hearing or inquest?
A. The Coroner's office will review all relevant information obtained from the police, the forensic pathologist, the medical records, and statements from treating doctors and other interested parties, including the family, before deciding whether the matter should proceed to an inquest. Generally, less than 5% of deaths reported to the Coroner proceed to an inquest.
Q. I've received a summons to give evidence at an inquest – what should I do?
A. We recommend that you contact MDA National as soon as possible to discuss the matter and determine what assistance you may require.
Q. What is a letter of adverse outcome and what does it mean?
A. During the lead-up to an inquest, the Coroner may raise concerns about the care provided by an individual doctor and issue a letter advising the doctor of a possible adverse finding which could lead to a referral to the Medical Board. It's essential that you obtain legal advice and assistance in this situation.
It's important to contact MDA National as soon as possible when you become aware of a request for medical records, a report or statement to the Coroner, or an inquest into the death of a patient. The sooner we know about the matter, the more effective our assistance will be. We can provide you with personal support and help you with:

understanding the Coronial process
preparing reports and statements
preparing for an inquest.
Janet Harry
Medico-legal Adviser
MDA National
Reference
Medical Board of Australia. Good Medical Practice: A Code of Conduct for Doctors in Australia. Section 8.10.3. Available at: medicalboard.gov.au/Codes-Guidelines-Policies/Code-of-conduct.aspx.
Medical Records and Reports
,
Anaesthesia
,
Dermatology
,
Emergency Medicine
,
General Practice
,
Intensive Care Medicine
,
Obstetrics and Gynaecology
,
Ophthalmology
,
Pathology
,
Psychiatry
,
Radiology
,
Sports Medicine
,
Surgery