Articles and Case Studies
Heads Up for Mental Health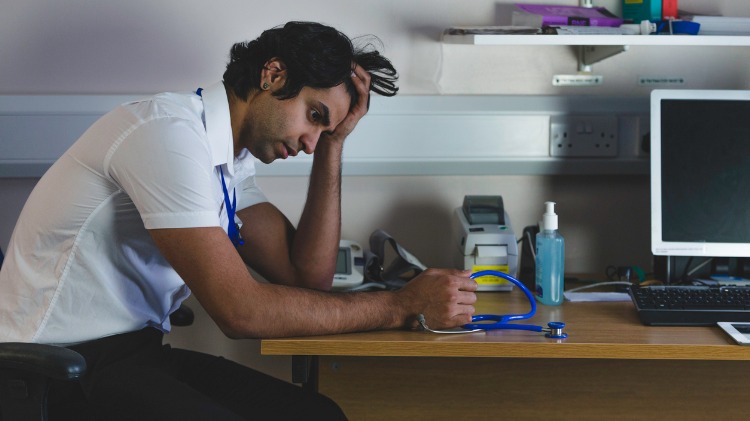 Public debate on working conditions within the medical community has been highly publicised in the first half of 2015. Industrial issues, poor workplace culture and unbearably long working hours have been under the spotlight as members of the medical community highlighted workplace issues and the unreasonable expectations sometimes placed on them.
A landmark survey1 in 2013, commissioned by beyondblue, found that one in five medical students and one in 10 doctors had suicidal thoughts in the past year. Young doctors are particularly at risk of poor mental health as they work longer hours, are far more psychologically distressed, think about suicide more, and are more burnt-out than their older colleagues. The findings sparked a national conversation on what needs to be done in the sector. Unfortunately, nearly two years on, we've heard that little has changed. So we have doubled our efforts, in partnership with the profession and others.
Heads Up: an Australian-first mental health workplace initiative
Together with the Mentally Healthy Workplace Alliance, beyondblue is encouraging organisational leaders to take action on mental health at work through the Heads Up initiative – headsup.org.au – launched in May 2014. Our resources are not just aimed at leaders in the medical profession. There is advice for everyone in the workforce about taking care of their own mental health and supporting their colleagues.
beyondblue has developed specific resources on the Heads Up webpage which provides practical advice for organisational leaders and medical professionals to improve the mental health of their workforce.
Getting started2

– we encourage organisational leaders to view this as a first step. The kit includes everything required for strategy development and taking action.

Create your action plan

3

– a simple online tool that helps identify risk factors and determine any gaps in your current approach to workplace mental health.
Mental health action starts at the top
beyondblue encourages organisational leaders to speak openly and positively, but with authenticity, about mental health in the workplace, in order to raise awareness and reduce stigma.
Practical actions include providing:
education and awareness training to all employees on mental health and wellbeing
resources to help medical professionals look after their own mental health and wellbeing
support to colleagues who may be struggling.
beyondblue encourages supervisors and leaders to provide training to help:
identify and manage the signs and symptoms of mental health issues
identify and support employees at risk
develop and implement processes to assist employees who have been unwell to return to work.
A compelling case for Heads Up strategies
A PwC report4 revealed that Australian organisations receive an average return on investment of $2.30 for every $1 they spend on effective workplace mental health strategies. The research looked at the impact of employees' mental health on their productivity and the number of compensation claims lodged. Absenteeism, reduced worker productivity and claims resulting from employees' mental health conditions, such as depression and anxiety, cost Australian employers at least $10.9 billion a year.
The report, along with other research focusing on the attitudes of organisational leaders and employees, provides a compelling case for organisations to get involved and introduce Heads Up strategies in their workplaces.
More than 300,000 people have visited the Heads Up website since it was launched, and more than 7,500 people have registered to receive regular updates on how they can make their workplace more mentally healthy. Take action now at headsup.org.au.
Georgie Harman
CEO, beyondblue

Useful resources
References:
Doctors Health and Wellbeing
,
Anaesthesia
,
Dermatology
,
Emergency Medicine
,
General Practice
,
Intensive Care Medicine
,
Obstetrics and Gynaecology
,
Ophthalmology
,
Pathology
,
Practice Manager Or Owner
,
Psychiatry
,
Radiology
,
Sports Medicine
,
Surgery
,
Physician
,
Geriatric Medicine
,
Cardiology
,
Plastic And Reconstructive Surgery
,
Radiation Oncology
,
Paediatrics
,
Independent Medical Assessor - IME