Articles and Case Studies
Signs of the Times - Protecting Your Signature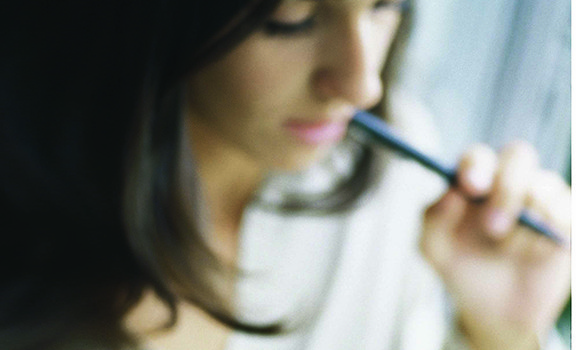 Sometimes, what seems like such a simple task can come back to haunt us. As doctors, we're asked to sign all sorts of documents, potentially without fully understanding the ramifications of what we're about to do. When it comes to signing "legal" documents, getting advice about the possible consequences might just save you hours, if not days, of stress and criticism at a later date.
Case history1
To the anaesthetic team it was just a routine orthopaedic list, or so they thought. The patient was an elderly lady with a fractured hip. Surgery had already been cancelled once because of underlying medical issues coupled with delirium – not an unusual occurrence. But she had improved over the two preceding days.
During pre-anaesthetic discussions with the patient, she stated, "I wish to change my will" – an awkward request in a hospital at any time, all the more so just before surgery.
It's at this point when the canary in the cage2 at the back of your mind should be screaming, "this sounds bad". The patient has requested something that for most doctors is a Rumsfeldian3 "known unknown". Advice should be sought rather than charging off into the wilderness unequipped for the journey ahead.
Fortunately at this point, the intrepid anaesthetic team sought advice – allowing a discussion about the pertinent issues they would need to consider. Pre-warned, the team returned to carefully document their relevant clinical findings as well as the information stated to them by the patient. This included comments about the patient being unsedated, the names of her children and the reasons for her change of heart regarding the will. Her instructions were recorded and signed, and the information was duly filed away. The patient went on to survive her operation and passed away two years later.
Much time passed. Perhaps the doctors forgot about the episode, thinking they had fortunately escaped the legal conclusion of the events of that day – but they were wrong.
Five years later, the matter proceeded to court and the doctors were called to give evidence. However, the judge was impressed with the doctors as witnesses, and the records they had documented ultimately allowed the will to prevail. The advice they had sought at the appropriate time had paid off.
Discussion
This case provides a timely reminder of several points:
It's important to protect your signature. Be wary of requests to "witness" a patient's signature, particularly when it involves legal documents. Make sure you understand the consequences of what you're signing and, if not, take the time to seek advice.
Seeking advice shouldn't just be for occasions when something bad has already occurred. Many matters lend themselves to the provision of advice well in advance of any adverse outcome – this may save you an enormous amount of time, stress and resources down the track.
Capacity issues are complex, and more so with testamentary capacity. Obtaining advice in capacity matters is prudent, particularly where your assessment of a patient's capacity is going to be used as an opinion in another matter.
Dr Julian Walter
Medico-legal Adviser
MDA National
1. Frizzo & Anor v Frizzo & Ors [2011] QSC 107 (12 May 2011). Available at: austlii.edu.au/au/cases/qld/QSC/2011/107.html.
2. Canary in a coal mine. Available at: en.wiktionary.org/wiki/canary_in_a_coal_mine.
3. There are known knowns. Available at: en.wikipedia.org/wiki/There_are_known_knowns.
Consent
,
Anaesthesia
,
Dermatology
,
Emergency Medicine
,
General Practice
,
Intensive Care Medicine
,
Obstetrics and Gynaecology
,
Ophthalmology
,
Pathology
,
Psychiatry
,
Radiology
,
Sports Medicine
,
Surgery
,
Physician
,
Geriatric Medicine
,
Cardiology
,
Plastic And Reconstructive Surgery
,
Radiation Oncology
,
Paediatrics
,
Independent Medical Assessor - IME