Articles and Case Studies
Duty of Confidentiality | MDA National Student eNews
Nerissa Ferrie, Medico-legal Adviser, answers questions about duty of confidentiality.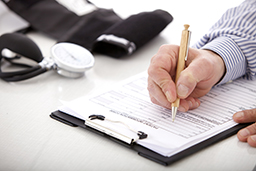 Q. A regular patient of the practice attended with her 16-year-old daughter, Emily. Mum thinks Emily may have a urinary tract infection. While Emily is providing a urine specimen, Mum pulls me aside and asks me to test the sample for drugs. The family has been coming to the practice for years, but Emily recently came to see me on her own and requested a script for the oral contraceptive pill. I don't feel comfortable testing the sample for drugs without Emily's consent, but I can see that Mum is concerned. What should I do?
A. Trust is vital to the doctor-patient relationship. In this case, it's important to maintain the trust of both Mum and Emily. If Emily is 16 and has already come to see you about contraception, then it's likely that you've determined Emily is a mature minor by applying the Gillick competency test.1
If Emily is able to consent to her own treatment, then she's entitled to the same right to confidentiality as an adult patient. It would be a gross breach of trust to test Emily's urine for drugs without her knowledge. You should politely decline Mum's request, advising her that you can't test Emily's urine without her consent. You can encourage Mum to raise her concerns directly with Emily, and provide ongoing support to each patient individually within the appropriate boundaries of the doctor-patient relationship.
Q. I treated a 25-year-old female who was brought in by the police to the Emergency Department with a deep cut above her eyebrow and a black eye. While I was suturing the wound, the patient asked me not to provide any personal health information to the police. Her boyfriend had accidentally punched her when she tried to intervene in a fight. She didn't want to get him into trouble as he has a police record. The police are insisting I provide a statement. What should I do?
A. In these circumstances, you owe the patient a duty of confidentiality unless you believe there's a serious threat to her life, health or safety. It's up to the patient to decide whether the police should be provided with details of her personal health information. You should ask the police to put their request in writing to the hospital. The police can obtain the medical records by subpoena or search warrant. You can be compelled to give evidence if you are subpoenaed to attend court, but you can't be compelled to provide a statement to the police without the patient's consent.
The provision of advice to Members about patient confidentiality and privacy comprises 7% of the advisory calls received by our Medico-legal Advisory Services team.

For advice and further information, you can contact our Medico-legal Advisory Service on
1800 011 255 or email advice@mdanational.com.au.
Nerissa Ferrie
Medico-legal Adviser, MDA National
---
References
1. Gillick v West Norfolk and Wisbech Health Authority & Anor [1984] QB 581, [1985] 3 All ER 402.
Confidentiality and Privacy
,
Anaesthesia
,
Dermatology
,
Emergency Medicine
,
General Practice
,
Intensive Care Medicine
,
Obstetrics and Gynaecology
,
Ophthalmology
,
Pathology
,
Practice Manager Or Owner
,
Psychiatry
,
Radiology
,
Sports Medicine
,
Surgery
,
Physician
,
Geriatric Medicine
,
Cardiology
,
Plastic And Reconstructive Surgery
,
Radiation Oncology
,
Paediatrics
,
Independent Medical Assessor - IME