Articles and Case Studies
Criminal History Disclosure to AHPRA
Every year, as final year medical students excitedly complete their end of year exams and begin to contemplate finally working as a doctor, the realities of applying to AHPRA for registration begin to sink in. This article explores the necessity to disclose criminal matters to AHPRA.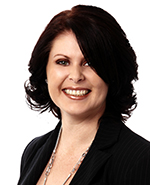 Q. I was pulled over by the police on my way home from the work New Year party and charged with high range drink driving. This is my second offence, and my lawyer has warned me that the penalty may be much greater the second time around. Do I have an obligation to inform AHPRA?
A. You need to make your criminal lawyer aware of the wording in s130 of the National Law, which states:
130—Registered health practitioner or student to give National Board notice of certain events
(1) A registered health practitioner or student must, within 7 days after becoming aware that a relevant event has occurred in relation to the practitioner or student, give the National Board that registered the practitioner or student written notice of the event.
(2) A contravention of subsection (1) by a registered health practitioner or student does not constitute an offence but may constitute behaviour for which health, conduct or performance action may be taken.
(3) In this section—
relevant event means—
(a) in relation to a registered health practitioner—
(i) the practitioner is charged, whether in a participating jurisdiction or elsewhere, with an offence punishable by 12 months imprisonment or more; or
(ii) the practitioner is convicted of or the subject of a finding of guilt for an offence, whether in a participating jurisdiction or elsewhere, punishable by imprisonment;…
Your criminal lawyer will be best placed to help you decide whether the charge is likely to be subject to s130 of the National Law.
It's also important to remember that if you are charged with an offence that does not meet the criteria for a report under s130 of the National Law, you may still need to disclose the offence when you renew your medical registration.
Nerissa Ferrie
Medico-legal Adviser, MDA National
Employment Essentials
,
Regulation and Legislation
,
Anaesthesia
,
Dermatology
,
Emergency Medicine
,
General Practice
,
Intensive Care Medicine
,
Obstetrics and Gynaecology
,
Ophthalmology
,
Pathology
,
Practice Manager Or Owner
,
Psychiatry
,
Radiology
,
Sports Medicine
,
Surgery
,
Physician
,
Geriatric Medicine
,
Cardiology
,
Plastic And Reconstructive Surgery
,
Radiation Oncology
,
Paediatrics
,
Independent Medical Assessor - IME