Articles and Case Studies
Maintaining Physical Contact Boundaries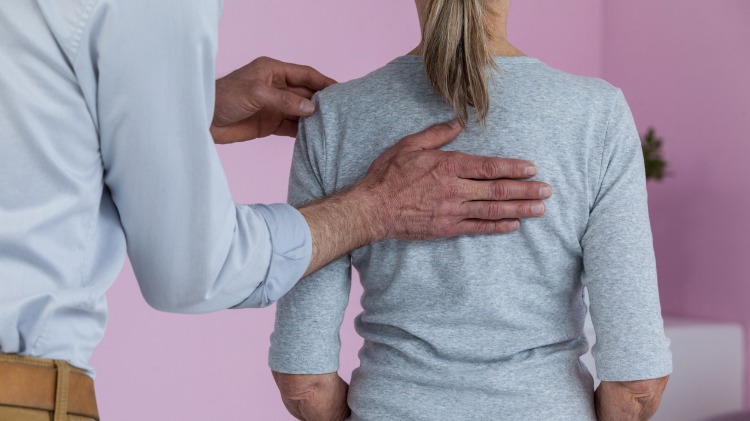 Touch can be therapeutic and comforting and is often essential in medical care, but it can also be misconstrued. Following protocols and communicating clearly will ensure patients remain comfortable with physical contact at all times.
Case history
A 23-year-old female patient presented with a sore throat. On examination, the doctor noted the patient was afebrile and had a slightly inflamed throat. There were no palpable cervical lymph nodes. The doctor performed a brief respiratory examination, pulling up the patient's top, and examined the lung fields anteriorly and posteriorly. No abnormality was found. The doctor advised the patient that he thought she had a viral throat infection. He recommended that she return for review if her symptoms worsened or did not improve within the next few days.
Two months later, the doctor received a letter from AHPRA stating that he was being investigated in relation to an allegation of sexual misconduct. The patient had complained that she had attended for treatment of a sore throat and the doctor had inappropriately touched her breasts during the consultation. The doctor was shocked to receive the complaint. He had no specific recollection of the consultation with the patient.
Discussion
What you, as a doctor, think of as "intimate touch" may not align with your patients' thoughts, so always imagine how they may view the situation. Also always consider the intent behind any touch – it must serve the patient's best interests. Check if your workplace has relevant policies.
Talk to patients about their preferences
Maintaining a professional doctor-patient relationship does not mean you need to be cold, unsympathetic or distant. Culturally appropriate physical contact, such as handshakes and hugging children, may be expected in many social groups. It is important to know patients' customs and beliefs. Whether a doctor is female or male may be critical in certain circumstances, as may be the need for a chaperone. These matters should always be discussed with patients.1
Strategies to avoid misunderstandings around physical examinations
During the examination, explain what is going to happen next at each step and why it is necessary. If you need to depart from what you have previously outlined, explain why and seek permission.
Explain the clinical need to touch each body area before starting any examination and ensure that the person understands the reason for conducting the examination.
– Giving comprehensive information about what will happen in an intimate examination is crucial, especially in obstetrics and gynaecology. Consider having information brochures in the waiting room and consider those with poor literacy. For example, provide DVD or cartoon versions of information.2
Before undertaking an intimate examination, consider whether the information is necessary for your clinical management of the patient.
Make only the minimum required physical contact and use gloves for genital and internal examinations.3
Be aware of the person's responses during the examination – they may give signs that they no longer consent or are unsure. If this happens, stop the examination.3
Always enable people to undress and dress in privacy, and allow them to dress as soon as possible after the examination.
– Do not assist patients to remove their clothes without clarifying with them that your help is required.
Provide appropriate cover during the examination such as modesty gowns or sheets. There needs to be as little physical exposure as possible during an exam and staged exposure whenever possible, i.e. re-cover an exposed area before uncovering the next area to be examined.
Do not ask personal questions that are not directly related to the exam while a patient is undressed, or during an intimate examination.2
Consider using a chaperone.
– This could be a trained chaperone or a personal support person. Exploring the need for a chaperone with a patient is part of good medical practice.3
Have more than one team member present in the workplace at all times.
Consult within delineated service hours.
If workplace policies cannot be fulfilled in a particular situation, the reason(s) for the exception need to be documented.
If a patient refuses to respect the doctor-patient relationship, they should be referred to another doctor.
Seek assistance from MDA National's Medico-legal Advisory Services team if a patient behaves inappropriately.


Always value and maintain people's dignity
Communicate with patients respectfully and professionally at all times. Personal comments – for example about a patient's body or clothing – or sexually based jokes may seem harmless, but they are easily misconstrued4 and are generally unacceptable. Think carefully about using terms of address that may be nonsexual to some people but not to others – for example, "my dear", "honey" or "love".1
Intimate examinations, and physical touch in general, can be embarrassing or distressing for patients and it is particularly important to maintain professional boundaries. Knowing that clear protocols exist can help a patient feel more comfortable when disclosing very personal information.
Summary points

Touch has an important role – use it mindfully.
Do not let a fear of performing intimate examinations deter you from providing good medical care.
Ensure that your patients are fully informed at all steps during a physical examination.



Professional Services, MDA National
---
References
1. Committee on Bioethics. Policy Statement – Pediatrician–Family–Patient Relationships: Managing the Boundaries. Pediatrics 2009;124:1685–8.
2. Crowley P. Obstetrics and Gynaecology: A Special Case? In: Subotsky F, Bewley S, Crowe M, editors. Abuse of the Doctor–Patient Relationship. London: The Royal College of Psychiatrists, 2010. p. 114–26.
3. Medical Board of Australia. Sexual Boundaries: Guidelines for Doctors. Medical Board of Australia, 2011. Available at: medicalboard.gov.au/Codes-Guidelines-Policies.aspx.
4. The College of Psychologists of Ontario. Professional Boundaries in Health-care Relationships. The Bulletin 1998;25:1–4. Available at: cpo.on.ca/WorkArea/DownloadAsset.aspx?id=782
Communication with Patients
,
Anaesthesia
,
Dermatology
,
Emergency Medicine
,
General Practice
,
Intensive Care Medicine
,
Obstetrics and Gynaecology
,
Ophthalmology
,
Pathology
,
Practice Manager Or Owner
,
Psychiatry
,
Radiology
,
Sports Medicine
,
Surgery