Articles and Case Studies
Issues of Patient Confidentiality
All doctors are aware of the sanctity of the doctor-patient relationship. However, there are some cases where questions arise as to the benefit to others of a doctor revealing information which was provided by a patient in a consultation.What would you have done?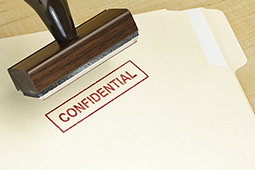 Emergency department confession
A young man attended the emergency department of a large teaching hospital, and was seen by Dr Phil, a RMO. During the course of the examination the patient confessed to Dr Phil that he had been shooting semi-automatic weapons at the local police station for the last two nights. Dr Phil shared this information with the registrar on duty and sought his advice as to what he should do. The registrar then relayed this information to the VMO and medical superintendent, who decided that the police should be advised. In making this decision, no consideration was given to maintaining patient confidentiality. Dr Phil was required to give the police a statement. He then had to give evidence at a pre-trial court hearing, as the patient's defence lawyers were asserting that the information obtained by him was unlawfully obtained and therefore inadmissible at trial. The RMO gave evidence for about one and a half hours, in what was an extremely stressful experience.
It could be argued that the public interest in breaching the patient's confidentiality was justified in this situation on the basis of risk to the public. The RMO in this case, however, had followed the advice of his senior colleagues without any professional input about his legal obligations. This eventually put Dr Phil in a difficult position as he had to personally justify his disclosure and argue that he had not acted unlawfully.
Confidentiality and Privacy
,
Anaesthesia
,
Dermatology
,
Emergency Medicine
,
General Practice
,
Intensive Care Medicine
,
Obstetrics and Gynaecology
,
Ophthalmology
,
Pathology
,
Psychiatry
,
Radiology
,
Sports Medicine
,
Surgery