Articles and Case Studies
Dealing With the Media
The "Kate Middleton" hospital prank call in December 2012 involving two Australian radio DJs sharply focused attention on dealing with the media. What if the callers had identified themselves to the hospital as journalists and asked for a comment? How should you respond?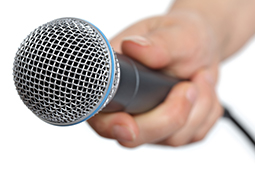 Be aware of patient confidentiality
The most important issue for doctors to be aware of when responding to a media request is patient confidentiality. While patients and their families are at liberty to disclose their personal health information to the media, doctors cannot. You are bound at all times by your legal and professional duty of privacy and confidentiality.
Doctors cannot divulge information about any patient to a third party (unless they have specific permission from the patient, or the patient's legal representative, to do so), or to even divulge whether the person is a patient. So while it may be tempting to respond to criticisms by a patient in the media about you and your hospital, unfortunately you are unable to do so. Similarly, you cannot inform the media whether a patient, including a "celebrity" or other high-profile patient, is even in the hospital, let alone discuss their condition and treatment.
So what can you do if you are contacted by a journalist?
If you receive a phone call from a journalist requesting a comment about a patient, or any other issue at your hospital:
avoid attempting to provide an immediate response
ask the journalist for the name of the program/publication they work for
seek clarification of exactly what information the journalist is looking for
identify the deadline for any response
obtain the journalist's name and contact details, e.g. phone number and/or e-mail.
It's generally best to avoid simply responding with "no comment". A better response would be along the lines of:
I'm sorry I can't provide an immediate response. If you could provide me with your preferred contact details, a hospital representative or I can get back to you. When do you need a response by?
This will then provide you with an opportunity to have a discussion with your hospital's administration or media officer to determine the best approach.
Always remember you owe a duty of privacy and confidentiality to all your patients, including deceased patients.

Avoid attempting to provide an immediate response.

Obtain the journalist's contact details, and clarify what information is being sought and the deadline.

Ask to review any comments and/or articles before publication.

Seek advice from your hospital and/or MDA National's Medico-legal Advisory Service on 1800 011 255 before you proceed.

Dr Sara Bird
Manager, Medico-legal and Advisory Services
MDA National
Confidentiality and Privacy