Articles and Case Studies
Avoiding the Unfair Dismissal Trap: Dismissing Employees Fairly | Defence Update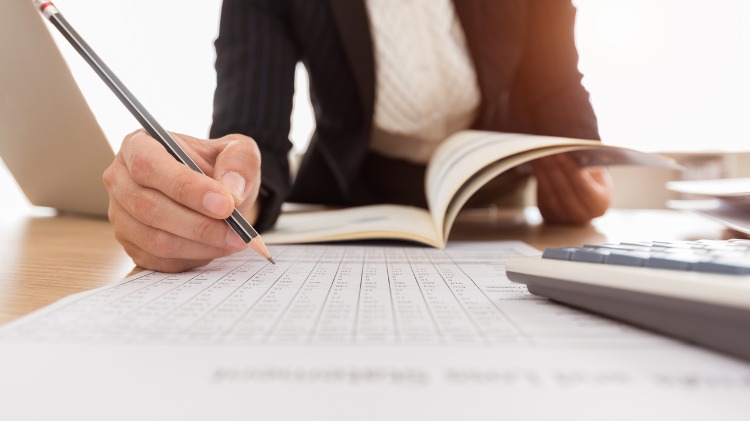 Dismissing an employee can be an uncertain and difficult process. Employers should be aware of their obligations to ensure that any dismissal is lawful and fair, and to place themselves in the best position to defend any legal claims which may subsequently arise from the dismissal.
Who is protected from unfair dismissal?
The workplace relations system in Australia is complex. In Victoria, ACT and NT, the federal workplace relations system applies to all employees and employers. In NSW, Queensland, South Australia and Tasmania, all private sector employers and their employees are covered by the federal workplace relations system. In Western Australia, a private sector employer may fall either within the state or federal jurisdiction depending on whether they are a Constitutional Corporation.
Under the federal legislation, the Fair Work Act 2009 (FW Act), an employee is protected from unfair dismissal if they meet all the following criteria:
employed by a national system employer
earn less than the high income threshold (currently $129,300) or are covered by an award or an enterprise agreement
employed for more than six months (more than 12 months in the case of employers with fewer than 15 employees).
Under the WA legislation, an employee is protected from unfair dismissal if they meet both criteria below:
employed under the state system
earn less than the high income threshold (currently $145,800) or covered by an award or industrial agreement.
An employee may not be protected from unfair dismissal if they meet any of the following criteria:
employed on a casual basis
employed on a specified term contract or for a specified task
employed on a training contract.
Substantive and procedural fairness
For a national system employer to effect a best practice dismissal so they are in a good position to defend a legal claim, they should ensure the dismissal is procedurally and substantively fair. Under the WA system, the principles are similar in that an employer must not exercise their legal right of dismissal so harshly or oppressively that it is an abuse of that right.1
Substantive fairness – valid reason for dismissal
If an employee makes an unfair dismissal claim, a tribunal will consider whether the employer had a valid reason for dismissal. The reason must be "sound and defensible and well founded."2 Reasons for dismissal cannot be "capricious, fanciful, spiteful or prejudiced."2
As a general rule, there are only three valid reasons (or a combination of those reasons) for which an employer can dismiss an employee:
capacity (poor performance)
conduct
genuine redundancy (operational reasons).
Employees should only be summarily dismissed (dismissed without notice) if they have engaged in serious misconduct. The conduct needs to be so serious that employment during the period of notice is unreasonable.
Unlawful reasons for termination
It is unlawful for an employer to terminate an employee due to:
temporary absence from work because of illness or injury
membership or non-membership of a trade union
acting as a representative of employees, or seeking to do so
filing of a complaint or participation in proceedings against the employer
discriminatory grounds, such as race
absence from work during maternity or parental leave
temporary absence due to the carrying out of an emergency management activity.
Procedural fairness
If an employee makes an unfair dismissal claim, the tribunal will consider whether the employer has provided procedural fairness to an employee when making the decision to dismiss them. An employee must be notified in sufficient detail of the reasons for dismissal and must be given an opportunity to respond to those reasons.
If an employee is being dismissed on the basis of their capacity, the employee should have received warnings about their performance and subsequently failed to improve. The employer should notify the employee of the performance problem, outline where improvement is required, and provide the employee with a reasonable opportunity to improve.
If an employer wishes to dismiss an employee for misconduct, they should conduct an appropriate investigation into the alleged misconduct. Procedural fairness requires that the employee be provided with at least the specific details of the alleged misconduct and the opportunity to respond to the allegations. The employer must then determine if the misconduct has occurred and what the appropriate disciplinary action, if any, should be.
Personal circumstances
Before an employer dismisses an employee, the employer should consider the individual circumstances of that employee. These include work related circumstances such as length of service and employment record. It also includes the employee's personal circumstances such as age and the effect of the dismissal on the employee.
Notice obligations
An employer must provide an employee with a written notice of termination. Employees in both the WA and Federal systems are entitled to the minimum notice periods set out in the FW Act National Employment Standards (NES), which are based upon the employee's length of service. An employer may choose to pay the employee notice in lieu, as an alternative to requiring the employee to work out their notice period. If an employee's contract of employment contains a longer notice period than the NES, the employee is entitled to the longer notice period.
Employee entitlements upon termination
Upon termination an employer must pay an employee all of the following:
any accrued annual leave and annual leave loading
any accrued or pro-rata long service leave
any outstanding wages
redundancy pay (if applicable).
An employer does not need to pay out any unused personal leave entitlements unless there is a requirement in the contract of employment or relevant award or industrial agreement to do so.
The Fair Work Act 2009 anti-bullying laws came into effect on 1 January 2014. Depending on the circumstances, employers may need to factor the anti-bullying laws into any pre-dismissal and dismissal processes.
Renae Harg, Solicitor and Jon Long, Director
HLS Legal
This article is a general overview and not provided for the purposes of legal advice. In the event of dismissing an employee, please seek advice from your own legal adviser.
---
References
1. Miles v Federated Miscellaneous Workers Union of Australia, Hospital Service and Miscellaneous, WA Branch [1985] 65 WAIG 385.
2. Selvachandran v Peteron Plastics Pty Ltd [1995] 62 IR 371.
Anaesthesia
,
Dermatology
,
Emergency Medicine
,
General Practice
,
Intensive Care Medicine
,
Obstetrics and Gynaecology
,
Ophthalmology
,
Pathology
,
Practice Manager Or Owner
,
Psychiatry
,
Radiology
,
Sports Medicine
,
Surgery