Articles and Case Studies
Varipatis v Almario: An Exercise in Futility
On 21 December 2012, the Supreme Court of NSW found a GP negligent for not referring a morbidly obese patient for bariatric surgery in 1998. This decision was successfully overturned on appeal in April 2013. Dr Sara Bird outlines the facts of the case and discusses its significance for medical practitioners.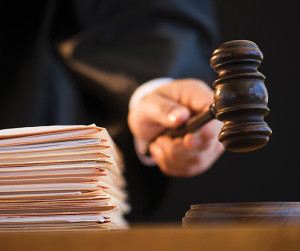 Case history
Mr Almario attended Dr Varipatis, a GP, from August 1997 until February 2011. Dr Varipatis had a special interest in nutritional and environmental medicine. Mr Almario, 53 years of age, sought out the GP because he believed his ill health was the result of exposure to toxic chemicals in his previous workplace. The patient had a BMI>40 and a number of co-morbidities, including diabetes and sleep apnoea.
In June 1998, Dr Varipatis referred the patient to a respiratory physician who, in turn, gave Mr Almario a referral to the Obesity Clinic. When the patient returned to see Dr Varipatis on 30 July 1998, they discussed the recommendation to attend the Obesity Clinic. The patient said he had found in the past that weight loss had not helped his symptoms and he did not intend to pursue the referral.
The GP also referred the patient to a Gastroenterologist, a Urologist and, in early 2000, to a Surgeon for a cholecystectomy.
Mr Almario was subsequently diagnosed with cirrhosis in 2003 and in 2011 he was diagnosed with liver cancer secondary to the cirrhosis. The cirrhosis was thought to have been caused by non-alcoholic steato-hepatitis.
Medico-legal issues
The claim proceeded to hearing in 2012 and judgment was handed down on 21 December 2012.1 The trial judge found that the GP had breached his duty of care in failing to refer the patient (now a plaintiff):
1. to a Bariatric Surgeon by 30 July 1998
2. to an Obesity Clinic or Endocrinologist
3. to a Hepatologist by the end of September 2000.
However, the trial judge found that only the failure to refer the patient to a Bariatric Surgeon by 30 July 1998 was causally related to the development of cirrhosis and subsequent liver cancer. In this regard, the trial judge stated that more was required of the GP on 30 July 1998 when he discussed the Respiratory Physician's recommendations:
…it was not sufficient simply to make the option known to Mr Almario, for what it was worth, and then leave him to take it or leave it, which I find Dr Varipatis did. More proactive involvement was required… in my judgment Dr Varipatis at that time ought to have referred Mr Almario to a specialist in obesity management and even assisted in making the appointment for him to attend.1
Mr Almario was awarded $364,373.48. This amount had been discounted by 20% to represent the contributory negligence of Mr Almario in not adhering to the opportunities he had been given to lose weight.
In April 2013, the Court of Appeal rejected the finding of breach of duty by the GP:
A General Practitioner may be obliged, in taking reasonable care for the health of a patient, to advise them in unequivocal terms that weight loss is necessary to protect his or her health, to discuss the means by which that may be achieved and to offer (and encourage acceptance of) referrals to appropriate specialists or clinics… evidence did not demonstrate any obligation, or indeed power, on the part of a medical practitioner to do more than that. If the plaintiff refused to take the firm advice of his General Practitioner, and of experts to whom he had been referred, there was no breach of duty on the part of a General Practitioner in failing to write a further referral. The duty of care stopped short of an exercise in futility.2
Discussion
This Court of Appeal decision clarifies the extent of the duty of care of medical practitioners to advise patients of treatment recommendations and to ensure the compliance of patients with their advice.
The decision confirms that a patient cannot hold a doctor legally responsible for their own failure to follow medical advice. Once a patient has been properly informed by their doctor of any investigation results and treatment recommendations, it is up to the patient to decide whether or not to follow this advice. The law recognises that there is legally effective "informed consent" but also legally effective "informed refusal".
Summary points

Once a medical practitioner has appropriately informed a patient of their management recommendations, it is ultimately up to the patient to decide whether or not to follow this advice.
A patient cannot hold a medical practitioner liable for the consequences of not following medical advice which they have understood.
Dr Sara Bird, Manager, Medico-legal and Advisory Services, MDA National
---

1 Almario v Varipatis (No. 2) [2012] NSWSC 1578
2 Varipatis v Almario [2013] NSWCA 76
Anaesthesia
,
Emergency Medicine
,
General Practice
,
Intensive Care Medicine
,
Obstetrics and Gynaecology
,
Pathology
,
Practice Manager Or Owner
,
Psychiatry
,
Surgery