Articles and Case Studies
Telehealth – A General Practitioner's Point of View
Video consultations offer a very effective means for patients to consult with distant specialists without the need to travel potentially great distances in Western Australia. They also offer an alternative for patients who are less able to consult face to face with their medical specialists. For example, elderly patients often find travelling into the busy city distressing and therefore rely on friends or relatives to take them to their appointments. The ability to offer a video consultation can avoid this inconvenience for patients, also saving them time and money.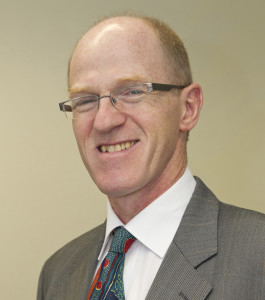 Following the introduction of Medicare incentives to conduct video consultations in a General Practice setting, in July 2011 the Stirk Medical Group carried out over 350 video consultations with their patients and a remote specialist. During these consultations, the patients were supported by a local clinician, with this role often being performed by the patient's usual GP.
A simple patient feedback survey was performed following the video consultation to assess patient satisfaction with the process and to highlight potential problems and issues from a patient's perspective. High levels of patient satisfaction were found in the analysis of the survey results. Patients particularly appreciated being supported by their local GP and having the consultation in a familiar environment they felt comfortable in.
Anecdotally, the support clinicians assisting the patients in their video consultation also found the process educational and useful for managing the care of their patients.
The Stirk Medical Group made a conscious decision to have the video consultation technology contained within a standalone unit. This unit comprised an entry level desktop box, high definition screen, wireless internet connectivity and reasonable quality audio equipment. The total financial outlay for such a unit would have been less than $2,500.
The practice ensured that a quality broadband wireless router was used to optimise signal strength throughout the surgery. This fully independent unit was able to be wheeled into the consulting room during the video consultation and the support clinician was able to access patient clinical records via the normal desktop clinical software, without concerns that the technology would have an impact on the function of the clinical software.
By having a fully independent unit, security and privacy concerns were addressed as any potential hacking of the session (a relatively small risk in my opinion) could not access any clinical records.
Despite some initial reservations that the predominantly elderly patients might find a video consultation uncomfortable, the very positive results we have had as a practice have left me in no doubt that this is an important adjunct to services that we can offer in General Practice.
Video consultations will not replace the gold standard of a face to face consultation, but they do have an important place in the provision of quality health care to patients.
Dr Michael Civil is a rural GP, Medical Director at Stirk Medical Group and a Member of MDA National.