Articles and Case Studies
National Mental Health Survey of Doctors and Medical Students
MDA National's Charity of Choice, beyondblue, released the results of its National Mental Health Survey of Doctors and Medical Students last month. Completed by more than 14,000 doctors and medical students in Australia, the survey is believed to be the first in the world to provide a mental health snapshot of such a large proportion of a country's medical community.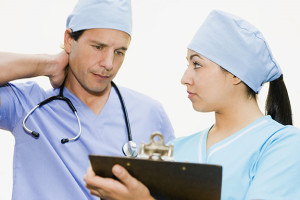 The health and wellbeing of doctors has been an integral part of MDA National's Member support since our organisation was founded in 1925. Our association with beyondblue over the past year as part of our Corporate Social Responsibility Program has further fostered our commitment to promote mental health awareness throughout the medical community and, in particular, to our valued Members.
A key outcome of the launch of the survey findings is an action plan to better support Australia's doctors and medical students. The survey identifies the challenges faced by the medical profession and outlines how they can be tackled, including initiatives such as the development of a mental health strategy for the Australian medical community to promote good mental health; the development of guidelines around working hours; better mental health education in universities to reduce stigma; and awareness campaigns.
As an advocate for our Members' wellbeing, MDA National is continuing to lobby state and federal governments to implement mandatory reporting exclusions for treating doctors, similar to that in WA. We believe such exclusions would reduce some of the barriers to medical practitioners and students seeking medical assistance, and better manage mental health and wellbeing.
Some key findings of beyondblue's landmark survey:

One in five medical students and one in 10 doctors had suicidal thoughts in the past year, compared with one in 45 people in the wider community.
A number of vulnerable subgroups exist within the medical community – these include female doctors, young doctors, doctors working in rural and remote areas, and Indigenous students.
More than four in 10 students and a quarter of doctors are highly likely to have a minor psychiatric disorder.
Among doctors, 3.4% are experiencing very high psychological distress, much greater than the wider community.
Oncologists are the most psychologically distressed specialists while doctors who do not deal with patients (e.g. researchers, administrators) think about suicide most often.
Male doctors work longer hours (46 per week on average) and engage in more risky drinking; but female doctors are more psychologically distressed and think about suicide more often.
Young doctors work longer hours (50 per week on average), are far more psychologically distressed, think about suicide more, and experience more burnout than their older colleagues.
Perceived stigma is rife with almost half of respondents thinking doctors with a history of depression or anxiety are less likely to be appointed, and 40% agreeing that doctors with a history of depression or anxiety were perceived as less competent than their peers.
The most common source of work stress reported by doctors was related to balancing work and personal responsibilities. Some other sources of stress included too much work (25%), responsibility at work (20.8%), long work hours (19.5%), fear of making mistakes (18.7%), bullying (4.5%) and racism (1.7%).
Barriers to seeking treatment and support for mental health conditions included fear of lack of confidentiality or privacy (52.5%), embarrassment (37.4%), impact on registration and right to practice (34.3%), preference to rely on self or not seek help (30.5%), lack of time (28.5%) and concerns about career development or progress (27.5%).
Click here to view the final report from the survey.