Articles and Case Studies
Surviving the Festive Season Preparation, Survival & Recovery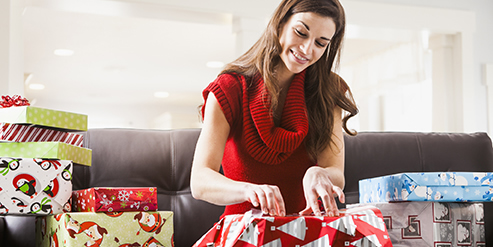 The festive season can be an especially busy time for junior doctors who often end up covering colleagues and doing back-to-back shifts. Dr Rob Henderson, one of MDA National's WA PMLC Members, has some handy hints and tips for junior doctors to manage long shifts over this period and still enjoy some festive fun!
Preparation
Wise people say success always comes when preparation meets opportunity. You don't have to be a boy scout, but some preparation goes a long way.
Eat, sleep, work – repeat
This cycle will seem monotonous, even with some festive cheer, but maintaining a healthy balance between these three elements will certainly help. Prepare your own healthy meals for work (don't rely on cafeteria food). Being well rested before your shift will give you the endurance to last the entire shift.
Team game
Especially if you're not working an after-hours shift during the festive period, take the time to update medication charts and prepare a summary or management plan to help your colleagues working after hours. Your foresight and simple kindness will reduce their burden and help them avoid reading chapters of medical notes should they need to review your patient.
Survival
Humour is one of the best ingredients for survival. Should you find it difficult to see the light-hearted side during your shift, the following tips may help.
Task master
Although every task assigned to you is 'urgent', using a task list on the ward for lesser duties like rewriting medications and resiting cannulas is indispensable.
Know your limits
Be aware of your clinical acumen and recognise early when you start working beyond it. Junior doctors aren't expected to make heroic clinical decisions. Seek out the assistance of a colleague or on-call registrar, even if they are habitually cantankerous. Nursing staff on specialty wards also maintain a wealth of practical knowledge – you only need to ask.
Call help early
Being proactive with evolving clinical scenarios during your shift will help you in the long run. Whether it's a short call to the surgical or medical registrar, or even alerting the Medical Emergency Team, everyone prefers an early discussion to curb disaster rather than responding to a Code Blue during a rerun of Bad Santa.
Recovery
Time for yourself and for your loved ones – in that order.
A friend indeed
A regular debrief (or vent) with colleagues will preserve your sanity. Maintaining friendships outside the profession will also help keep you human.
Life outside these walls
Get a life. Get a hobby. Get a dog. Although medicine often feels all-consuming at times, you should jump at the chance to take leave – be it a country retreat or an interstate advanced life skills course. A healthy body emulates a healthy mind, so remain active and exercise regularly.
Remember to follow the preparation, survival and recovery cycle this festive season – and you're sure to have an easier, healthier and happier holiday break… even if you don't actually get a holiday!
Dr Rob Henderson, WA PMLC Member, MDA National
Check out our video on Surviving Nightshift!
Tips and strategies from doctors at all career stages on surviving nightshifts, long after-hours work and back-to-back shifts.
Anaesthesia
,
Dermatology
,
Emergency Medicine
,
General Practice
,
Intensive Care Medicine
,
Obstetrics and Gynaecology
,
Ophthalmology
,
Pathology
,
Psychiatry
,
Radiology
,
Sports Medicine
,
Surgery