Articles and Case Studies
The Criminality of Treatment Dr Patel and Beyond (Part 1)
After a 15 week trial a Queensland Supreme Court jury found Dr Jayant Patel guilty of 3 counts of manslaughter and one count of grievous bodily harm. While Dr Patel has appealed his convictions, one wonders how the apparently well intentioned treatment of a patient can go so wrong. What does it take for the death of a patient, arising from medical negligence, to give rise to medical manslaughter?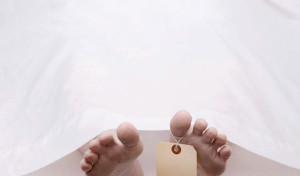 View other articles in this series:
Dr Patel & Beyond Part 4
Dr Patel & Beyond Part 3
Dr Patel & Beyond Part 2
In this article we consider the concept of medical manslaughter and provide a short review of the law.
A second article will follow the outcome of Dr Patel's appeal.
The term "medical manslaughter" is not a legal term. It is the colloquial term now so commonly understood to refer to the death of a patient through negligence where the act or acts of negligence are so gross as to raise the suspicion of criminality.
New South Wales, Victoria, South Australia and the Australia Capital Territory have a statutory offence of negligent manslaughter.1 The Queensland Code enshrines a duty to preserve human life:
"…it is the duty of every person who…undertakes to administer surgical or medical treatment…to have reasonable skill and to use reasonable care …and the person is held to have caused any consequences which result to the life….by reason of any omission to observe or perform that duty…" 2
The generally accepted threshold for cases of negligent manslaughter (or murder without intent) is found in a
1977 Victorian case. Nydam v R [1977] VR 430 held that to establish manslaughter by negligence the acts must have "involved such a great falling short of the standard of care which a reasonable person would have exercised and which involved such a high risk that death or grievous bodily harm would follow that the doing of the act merited criminal punishment" (emphasis added).
The Dr Patel jury had to be convinced, beyond a reasonable doubt that not only was Dr Patel negligent (in the normal non-criminal sense) but that the degree and quality of the negligence, in the context of the risk, constituted "recklessness involving grave moral guilt"3 such that it deserved criminal sanction. This required the jury to take into account and analyse expert medical evidence and understand the civil concept of negligence. They had to make a value judgment on how far short of the standard expected of a reasonable director of surgery, which Dr Patel claimed to be, he fell.
The charges against Dr Patel involved four elderly and sick patients, three procedures resulting in death – two oesophagectomies and a sigmoid colectomy – and a proctocolectomy resulting in long term suffering.
There have been precious few convictions for medical manslaughter in Australia. In 1843 Dr William Valentine was found guilty of manslaughter for accidentally giving the patient the incorrect medication. In 2006, Dr Garry Gow, a NSW GP pleaded guilty to negligent manslaughter arising from the prescribing of 5 ampoules of morphine tartrate to his patient instead of the less potent morphine sulphate. He was given an 18 month suspended jail sentence.
On other occasions where doctors have been charged a conviction is not secured. In 2001 Dr Gerritt Reimers was found not guilty by a New South Wales District Court jury of the manslaughter of 74 year old Shirley Byrne. Mrs Byrne died of severe brain damage after Dr Reimers, the anaesthetist in her operation, failed to notice that she had stopped breathing. Dr Reimers was later suspended for 10 years by the NSW Medical Tribunal 'for taking patients' drugs and failing to properly monitor people under his care, contributing to at least one death'.
While Dr Patel performed the surgeries competently (at least not negligently), with no malicious intention and patient consent, it was held that he ought never to have recommended and performed them. The Court held that Dr Patel's judgment in:
(a) recommending the procedures; and
(b) his incorrect or inadequate diagnoses
were criminally negligent; they fell so far short of the standard of care expected of Dr Patel that it was recklessness involving grave moral guilt, grossly negligent and thoroughly reprehensible.
The small number of prosecutions for medical manslaughter is perhaps suggestive of a reluctance to prosecute doctors, except in extreme and, perhaps politically charged, environments. Perhaps even more so, the small number of prosecutions highlights the fairly significant legal obstacles to obtaining a conviction.
In our next article we will provide a more detailed analysis of the facts in Dr Patel's case and review the findings of the Queensland Court of Appeal.
Feneil Shah, Lawyer Kerrie Chambers, Partner HWL Ebsworth
---
1. S.18 Crimes Act 1900 (NSW).
2. S.288 Criminal Code 1899 (Qld). See also s.265 Criminal Code 1913 (WA), s.150 Criminal Code 1983 (NT), s.149 Criminal Code 1924 (Tas).
3. The standard of criminal negligence required by the Queensland Sepreme Court precedent of R. v Jackson & Hodgetts [1990] 1 Qd R 456
Anaesthesia
,
Dermatology
,
Emergency Medicine
,
General Practice
,
Intensive Care Medicine
,
Obstetrics and Gynaecology
,
Ophthalmology
,
Pathology
,
Practice Manager Or Owner
,
Psychiatry
,
Radiology
,
Sports Medicine
,
Surgery