Articles and Case Studies
Is Your Practice Invisible?
Although not seen as a traditional avenue of marketing, medical practices are becoming increasingly aware of the importance of having a powerful online presence. Research now confirms that nine out of ten people use an online search to find local businesses.1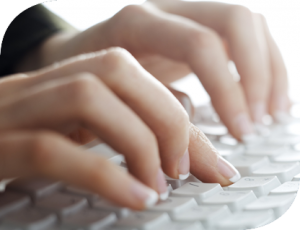 By Tristan Bond, Director, Healthcare Business Coaching and author of 7 Steps to Unlimited Patients: How to Build a Multi-Million Dollar Practice the Easy Way
As a consultancy for healthcare practice development, we are already beginning to see that in the Australian economy, those medical practices that are not keeping up with regularly updated and user friendly sites, are now starting to lose business to new emerging practices and those more mature practices that are dedicating efforts to online marketing and communication.
Here are five simple tips for developing and maintaining a successful practice website.
1. Lead generation
Behind word of mouth referrals, websites are emerging as the best generator of new patients for those that know how.
One of the main purposes behind any marketing medium is to generate new business. In order for your practice website to support lead generation your practice website needs to:
Include engaging headlines/buttons/themes that directly solve the problems that your patients and potential patients are currently suffering withWe recommend addressing the needs/goals/frustrations and concerns of your patients rather than listing features which may not resonate with a patient that is looking for a solution quickly. It is important however to be aware of and adhere to the Medical Board of Australia's Guidelines for advertising of regulated health services.
Be "findable" for common search terms on the major search engines such as Google, Bing and Yahoo where potential patients are most likely searching for you. Use programs such as Market Samurai to see the traffic for common search terms and design your website to cater to your patients' needs. This is extremely powerful as you don't have to push anything at all, you know that your audience are already looking for it and now it's a matter of them finding you more readily.
2. Conversions of prospective patients
Once your prospective patient has arrived on your website, the next most important step is to convert that lead into someone that contacts you for either more information or to make an appointment. We see a lot of websites that generate a lot of traffic, only to see very few convert to actual phone inquiries and appointments, which is the real purpose of your website in the first place. To avoid missing opportunities to help prospective patients with their medical needs and to grow your practice in the process, here are some additional tips:
Guide potential patients to make that first contact and then direct them in the next step.
Have all of your contact details prominently displayed on each page of your website (large and prominent fonts at the top and bottom right of each page of your site are recommended).
Present relevant patient information including recent articles or interesting facts. This helps form a relationship with you and increases the chances that they will choose your services if not now, then in the future.
3. Branding
Ensure consistent branding with everything that you do. Your website is a representation of "who" you are and patients will form an opinion of you based on how you present yourself online. Even the most loyal of patients and referrers will compare you and your website to the competition.
Make sure that you establish a brand including a logo, colours and ensure that your mission statement is present on all your marketing material including your website
4. Pre eminence
Developing a relationship with your patients and demonstrating your level of expertise or point of difference is an important aspect of your website. It enables you to become more pre-eminent and desirable in the eyes of your potential patient/referrer and makes your website a very powerful medium to support and improve your reputation, target niche type patients and referrers, all of which continue to support your practice's sustainability.
5. Be a resource (and regularly update)
Make your website a place where people want to visit to gather more information and learn. By regularly updating the resources on your website it demonstrates that you are not only committed to clinical excellence, but you are also genuinely interested in providing this information to your patients. Examples can include e-newsletters for your patients and referrers, as well as members area where people can learn more about what is going on at your practice. This really enhances a great community feel and is a great way to separate yourself from your competition.
Tristan Bond is a director of Healthcare Business Coaching and author of 7 Steps to Unlimited Patients: How to Build a Multi-Million Dollar Practice the Easy Way.
---
WebVisible with Neilson Rating. Why search matters to local businesses. Available at: c.ymcdn.com/sites/www.sempo.org/resource/resmgr/Docs/why_search_matters_to_local.pdf
Anaesthesia
,
Dermatology
,
Emergency Medicine
,
General Practice
,
Intensive Care Medicine
,
Obstetrics and Gynaecology
,
Ophthalmology
,
Pathology
,
Practice Manager Or Owner
,
Psychiatry
,
Radiology
,
Sports Medicine
,
Surgery