Articles and Case Studies
The Mandatory Requirement to Disclose Under the National Law
MDA National Medico-legal Adviser, Dr Julian Walter outlines several legislative disclosure requirements that are easily overlooked.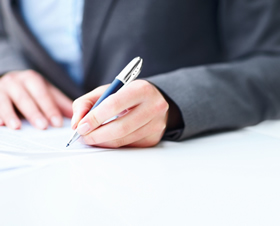 Case history
A medical practitioner was charged with high range drink driving after being breathalysed on her way home from a party. Does she have a duty to report the charge to the Medical Board?
Medico-legal issues
In 2010, following the introduction of the Health Practitioner Regulation National Law Act 2009 (the National Law), AHPRA and the National Registration and Accreditation Scheme were born. Tucked away in a quiet corner of the National Law are several serious mandatory disclosure requirements for doctors that are easily overlooked.
a) Contact details
Section 131 requires that a practitioner provide written notice to the Board within 30 days of:
(1) A change in principal place of practice.
(2) A change in the address used for correspondence.
(3) A change in a doctor's name.
Failure to notify may result in action by AHPRA against the doctor.
b) Notification of "certain events"
Section 130 requires health practitioners, once aware of certain events, to provide written notice of these events to the Medical Board within seven days. If a practitioner fails to provide notice, they can be subject to health/disciplinary/performance review and/or action by the Board.
The "certain events" listed below are diverse and apply to all registered health practitioners (medical students are subject to the first three):
(1) Being charged with an offence punishable by 12 months imprisonment or more.
(2) Being convicted of an offence punishable by imprisonment.
(3) Health practitioner (or medical student) registration cancellation, restriction or conditions in another country.
(4) Failing to have appropriate professional indemnity insurance arrangements in place.
(5) Restriction or withdrawal of practice rights at a hospital or another facility at which health services are provided due to conduct / performance / health issues.
(6) Restriction or withdrawal of Medicare billing privileges due to conduct / performance / health issues.
(7) Authority to administer, obtain, possess, prescribe, sell, supply or use a scheduled medicine(s) is cancelled or restricted.
(8) A complaint made about the doctor to an entity under the:
a. Medicare Australia Act 1973 (e.g. billing privileges)
b. Health Insurance Act 1973
c. National Health Act 1953 (e.g. prescribing rights)
d. Migration Act 1958
e. any other Commonwealth/State/Territory entity regulating health practitioners and their services.
c) Re-registration questions
At the annual medical re-registration date (30 September), AHPRA captures similar information in a "mandatory disclosure" questionnaire, including such matters as a doctor's:
recency of practice
Continuing Professional Development (CPD)
indemnity insurance arrangements
health impairment
criminal history
restriction to right of practice due to conduct/performance/health
withdrawal of billing privileges
withdrawal of prescribing rights
complaints not disclosed to AHPRA that have been made to a registration authority or an entity having functions related to professional services provided by doctors, or the registration of doctors (e.g. the AMA, Colleges). Note: this will generally not require the disclosure of a medical negligence claim.
Summary Points
Many of these notification requirements are complex and it can be difficult to know whether an individual matter must be reported.
Given the potentially serious ramifications for failing to report, Members can contact our 24 hour Medico-legal Advisory Service on 1800 011 255 to seek further advice if they consider that they may be required to report an event.
Anaesthesia
,
Dermatology
,
Emergency Medicine
,
General Practice
,
Intensive Care Medicine
,
Obstetrics and Gynaecology
,
Ophthalmology
,
Pathology
,
Practice Manager Or Owner
,
Psychiatry
,
Radiology
,
Sports Medicine
,
Surgery