Articles and Case Studies
Supporting Doctors' Mental Health With Beyondblue
Barriers to medical practitioners and students seeking help for depression include concerns about the stigma in the profession, embarrassment, possible impact on career development and worries about being allowed to continue to practice medicine.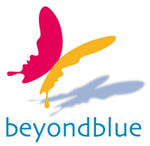 Studies have also shown that doctors involved in a medico-legal matter have a higher prevalence of anxiety and psychiatric morbidity.2
That is why, as part of our Corporate Social Responsibility (CSR) Program, MDA National has joined forces with the Australian charity- beyondblue to promote mental health awareness throughout the medical community. In particular we are supporting beyondblue's world first National Mental Health Survey of Doctors and Medical Students.
MDA National President, A/Prof. Julian Rait, said the association with beyondblue fosters the natural synergy between both organisations and helps to achieve the common goal of supporting doctors to provide the best possible care in the community.
"Our rationale is threefold – to support doctors' mental health; to ensure doctors are supported in caring for patients with mental health issues; and to promote understanding and compassion within the medical community, starting with our own organisation. As a doctors for doctors mutual, MDA National has been supporting, protecting and promoting medical practitioners since 1925 so doctors' health and wellbeing has always been a significant part of that support.
This year, by working with beyondblue, we aim to deepen that support by promoting awareness and reinforcing the important information and leading research that beyondblue has developed on mental health for doctors, medical students and the Australian community."
beyondblue's National Mental Health Survey
beyondblue's National Mental Health Survey of Doctors and Medical Students will:
help the medical sector better understand the issues associated with mental health in the sector
assist in the development and delivery of mental health services and support for doctors and medical students.
Results of the survey will be available in late July and be covered in the Summer issue of Defence Update.
Mental health resources for medical practitioners

beyondblue beyondblue.org.au
(1300 22 4636)
A national organisation that provides information about depression to consumers, carers and health professionals.

Doctors' Health Advisory Service (DHAS) doctorshealth.org.au
A 24 hour confidential professional helpline for medical practitioners and their families.

ACT (0407 265 414)
NT (02 9437 6552)
NSW (02 9437 6552)
QLD (07 3833 4352)
SA (08 8366 0250)
TAS AMA Peer Support Service (1300 853 338)
VIC (03 9495 6011)
WA (08 9321 3098)

MDA National's Doctors for Doctors Personal Support Program
(1800 011 255)
Peer support program for Members during the course of a complaint, investigation or other process, from a doctor who has experience in the medico-legal process.
---
1 beyondblue's systematic literature review, August 2010.
2 Nash L, Daly M, Johnson M at al. Psychological morbidity in Australian doctors who have and have not experienced a medico-legal matter: cross sectional survey. Aust N Z J Psychiatry 2007; 41:917-925.
Anaesthesia
,
Dermatology
,
Emergency Medicine
,
General Practice
,
Intensive Care Medicine
,
Obstetrics and Gynaecology
,
Ophthalmology
,
Pathology
,
Practice Manager Or Owner
,
Psychiatry
,
Radiology
,
Sports Medicine
,
Surgery