Articles and Case Studies
Membership and Policy Renewals Due 30 June 2013
Your renewal invitation is in the post… When you receive your Renewal Notice, please check the details carefully to ensure it accurately reflects your details and medical indemnity needs.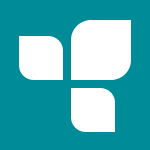 Don't forget that your Renewal Notice also becomes your tax invoice/receipt upon payment and unless you specifically request one, a receipt will not be sent.
Proof of indemnity
Your Renewal Notice includes your Certificate of Insurance which can be used as proof of indemnity upon payment.
In addition, upon receipt of your payment, we will automatically post you a Certificate of Currency, or if you renew online, you can print your Certificate of Currency immediately after payment.
If you renew through a direct debit arrangement we will post your Certificate of Currency as soon as we've debited your nominated account.
Payment options
We have a variety of payment options to help make renewing by 30 June 2013 quick and easy. See your Renewal Notice for details.
If you've previously set up a direct debit arrangement there's nothing further you need to do to renew. We will simply debit your nominated account with the amount specified on your Renewal Notice on or shortly after 1 July 2013. If you do not wish to continue the direct debit arrangement please contact us immediately on 1800 011 255 or email us at peaceofmind@mdanational.com.au.
Renew online, the easier way!

The easiest way to renew your Membership and Policy is via our Member Online Services (MOS) – it is quick, convenient, secure and all major credit cards are accepted. All you need to do is:

1. visit mdanational.com.au
2. enter your Member Number and Password
3. click the "Your Renewal" button.

Forgotten your password? No problem, you can reissue a new password online without having to contact us.
Risk category changes
We have reviewed the breadth and scope of the cover we provide in our risk categories and are pleased to advise you of the following changes that may be applicable to your practice:
Increased private billings of up to $10,000 from non-procedural practice for Members in the Employer Indemnified category.
A review of procedures covered under the General Practice categories.
Re-categorisation of some of our Physician Categories to Level 1A.
A new Student category for our student Members.
A new Final Year Student/Intern category that provides up to 24 months of continuous cover, providing a seamless transition from being a medical student to a new graduate in the first 18 months after graduation.
Unlimited private billings for our Post Graduate and Doctors in Specialist Training (DIST) categories.
Please refer to the Risk Category Guide for further details regarding these changes.
Policy changes
We've enhanced your coverage under your Professional Indemnity Insurance Policy for 2013/14, as outlined on your Renewal Notice. Please review these changes in conjunction with the Professional Indemnity Insurance Policy Combined Financial Service Guide, Product Disclosure Statement and Policy Wording V.10 included in your renewal pack. You can download any of these documents at mdanational.com.au or contact our Member Services team on 1800 011 255.
Thank you for your Membership. We look forward to continuing to support and protect you.
Tonya Timpano
Manager, Member Services