Articles and Case Studies
Complementary Medicine: Minimising Medico Legal Risks
Dr Vicki Kotsirilos outlines tips and strategies to avoid medico-legal risks in complementary medicine.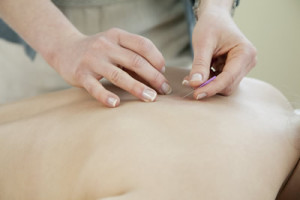 Reflecting the international experience, surveys of Australian GPs demonstrate that many doctors are integrating various complementary medicines and therapies into clinical practice to help improve quality of care and provide treatment options for patients. The National Prescribing Service conducted a nationwide survey of Australian GPs in 2008 and found that about 30% of GPs described themselves as practising "integrative medicine" (IM) defined as "a holistic approach to health care that integrates conventional medical care with complementary therapies".1
Complementary medicines (CMs) or therapies include counselling, meditation, relaxation therapies, hypnosis, acupuncture, nutritional medicine, herbal medicine, environmental medicine, physical and manipulative medicine. Many doctors are finding the flexibility of having such skills and knowledge at their disposal most useful, especially when conventional approaches are meeting with patient disapproval or are producing unwanted side-effects. It is estimated that about 70% of the community are using some form of complementary medicine2. Medical practitioners have a responsibility to be aware of these therapies, to consider people's attitudes and beliefs, and be aware of potential harm to the patient, including herb-drug interactions.
Adverse reporting for CMs
There are many reasons why patients are turning to CMs, including a philosophical desire for a more "natural approach" to treating their disease, a fear of or having experienced adverse reactions and side-effects to medication or surgery. While adverse reporting of side-effects for CMs to the Therapeutic Goods Administration are extremely low (less than 2%) compared with pharmaceutical medicines (of about 98%)3, there are still many risks doctors should be aware of when they decide to use CMs or refer to other complementary health practitioners.
Scientific evidence for CMs
There is now a growing body of scientific evidence to support some CMs, such as some herbal medicines, acupuncture, nutritional medicine, and stress management techniques. Most of these studies can be accessed from Cochrane reviews and Pubmed. However, many alternative practices such as reflexology, kinesiology, aromatherapy and homeopathy to date have very little or no scientific evidence.
The use of CMs should have certain boundaries. Their use should not be to the exclusion of a clearly indicated, safe, effective and superior orthodox therapy. A recent Coronial Inquest into the death of Penelope Dingle4 highlighted this issue. In making choices, patients need to be well-informed about the range of reasonable options for both orthodox and complementary therapies. Based on clear information patients should then be allowed to make their choices as to what treatment they wish to pursue. It is easier to recommend CMs when they have evidence for safety and efficacy. Follow-up of patients to monitor their treatment response needs to be under the care of their primary medical practitioner.
Medicare and Professional Services Review Scheme
Doctors who practice IM often spend more time with patients and use longer consultation item numbers such as Level C and D.
The Health Insurance Act 1973 (Cth) defines inappropriate practice as a "conduct in connection with rendering or initiating services that would be unacceptable to the general body of members of that profession".
When billing for Level C or D ensure you can confidently reply in the positive to the following two questions:
1. Does the service rendered comply with the time and content requirements of the MBS item descriptor?
2. Would the majority of my peers accept that the treatment provided during the service is clinically appropriate for this patient?
Avoid using Level C and D item numbers based on time alone, without regard to the content requirements of the MBS item descriptors. Stay clear of using unreasonably high patterns of pathology ordering for every patient as a sole route to a diagnosis, with little regard to the history and examination.
Supply of preparations to patients
Doctors should not have a financial interest in the sale of any preparation to a patient and, if necessary, charge only a small price over and above the wholesale price to cover any administrative or other costs of supplying the product.5
Medico-legal tips to avoid problems:

If you practice as a qualified medical practitioner you cannot put aside that qualification. Be familiar and guided by Good Medical Practice: A Code of Conduct for Doctors in Australia.
Be clear which treatments are supported by scientific evidence and which are not. Be prepared to provide this evidence to patients and colleagues when requested. There are many CMs that may not be backed by evidence but have been in effective use for hundreds of years or been shown to be useful in clinical experience.
Do no harm. Consider using CMs if they are as safe as conventional therapies.
There are some CMs that pose high risk such as injectable therapies. Where therapies are of high risk, they should be matched with greater scientific evidence to justify their use.
Critically appraise your clinical practice. Are you really making a difference? Could simpler, less expensive approaches such as lifestyle changes help the patient attain the same clinical benefits?
Advise patients on what orthodox treatments are available to help them make informed choices of all therapies. It is important not to deny patients an orthodox approach and run the risk of delaying effective treatment.
Clearly document in your medical notes what choices the patient has made about their treatment, why they refused orthodox mainstream care. This is called "informed refusal" and is just as important as "informed consent".
Informed consent – allow patients to make informed choices at all stages of their assessment, investigation and treatment.
Inform patients of risks and benefits of any proposed CMs they choose to trial and document these clearly in your clinical notes. Consider asking patients to sign a consent form in which they acknowledge that you have fully advised them of both conventional and alternative treatment options, benefits/risks associated with their use and the costs associated with the treatment.
Ensure medical records comply with regulatory standards. Your notes should be easily readable by any medical practitioner and use the language of the doctor. Avoid using alternative language. Remember you are a doctor first!
Ensure your clinical notes include extensive relevant history, physical examination, diagnosis, differential diagnosis, relevant investigations, a management plan and follow-up to monitor progress. Document potential risks and side-effects.
Only refer to reputable registered qualified health practitioners.
Follow up patients to assess their response to treatment and monitor for adverse reactions to treatment.
Avoid routine ordering sets of tests. Be patient specific and ensure tests are clinically relevant to the presenting problem.
Ensure your clinical practice is guided by current knowledge and skills in your area of practice.
Be honest in relation to financial and commercial matters.
Act honestly and only in your patient's best interests – even if you are not knowledgeable in the latest research, doctors should be honest in saying "I cannot advise you as I don't have enough knowledge or experience in this area to comment" – rather than dismissing a therapy if you are not sure of the evidence .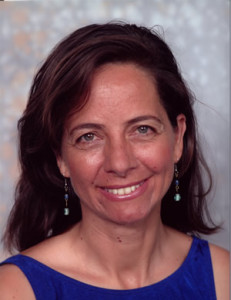 Dr Vicki Kotsirilos is a GP, Chair of the RACGP IM network and co-author of A Guide to Evidence-based Integrative and Complementary Medicine.
---
1 Brown J, Morgan T, Adams J et al. Complementary Medicines Information Use and Needs of Health Professionals: General Practitioners and Pharmacists. National Prescribing Service, December 2008. Available at: nps.org.au/__data/assets/pdf_file/0020/66620/CMs_Report_-_HP_-_Apr_09.pdf
2 Xue CC, Zhang AL, Lin V et al. Complementary and alternative medicine use in Australia: a national population-based survey. J Altern Complement Med 2007; 13(6): 643-650 .
3 Statistics provided by the Office of Medicines Safety Monitoring at the Therapeutic Goods Administration. 25 March 2009.
4 Inquest into the death of Penelope Dngle (nee Brown) Available at: safetyandquality.health.wa.gov.au/docs/mortality_review/inquest_finding/Dingle_Finding.pdf.
Good Medical Practice: A Code of Conduct for Doctors in Australia. Sections 8.11 and 8.12. Available at: www.medicalboard.gov.au/Codes-Guidelines-Policies.aspx.
General Practice
,
Practice Manager Or Owner