Articles and Case Studies
A Doctor, Actor and Film Director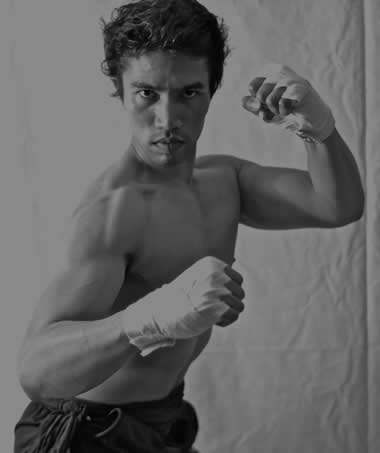 Describe a day in your life as a surgical registrar?
I've been working at Cairns Base Hospital since February 2012. I spent the first six months in the plastics/maxillo-facial team, and I'm currently working in general surgery. I usually start the day with a surgical handover meeting and then a ward round. From there I go to clinic or the operating theatre. When I'm on call things get very unpredictable, with my time being divided between the emergency department, operating theatre, and clinic. Most evenings I'll find myself at the gym followed by working on extra-curricular projects or just relaxing with a movie.
What are some of your highlights from training so far?
I am very interested in plastic surgery and anytime I gain a new skill in this field is a highlight. One period that does however stand out is my time with the craniofacial unit at the Mater Hospital in Brisbane. I assisted in some amazing operations and it sparked my interest in craniofacial surgery as a subspecialty.
Tell us about the recent movie you made?
I've just completed my first feature film–House of Cards–where I played the roles of writer, producer, director and actor. I've always been interested in film and as an undergraduate in Los Angeles; I worked as an actor in television, and small films. During my medical studies I appeared in supporting roles in two independent films shot in Brisbane. This reignited my interest in the film world and I decided to run this career parallel with medicine.
The film, which is about an elite group of assassins who are hunted down one-by-one, has taken a long time to come to fruition (the script was written ten years ago and the first casting took place six years ago). I'm proud of the accomplishment; there were so many obstacles to overcome, but I persevered. I hope that I have inspired others with similar interests to go for it.
How do you manage to fit it all in?
It's not easy, it really comes down to time management and efficiency; being clear about needs to be achieved and working as hard as I can to get it done in the timeframe. I also try to take care of myself and go to the gym regularly and find time to relax.
Any words of advice for our student Members?
My advice to students is to get involved with whatever rotation they are on. This can be accomplished in two ways. Firstly by being involved with the care of specific patients on the ward – taking their history, trying to work out treatment plans before the consultant or registrar dictates them. In other words, really thinking about the patient and what the doctor's role actually is in treating them. The other way is to get to know the registrars on a more personal level. This isn't always going to work, and I don't mean to get so close that you're hanging out on the weekend, but just to get to know a bit more about them as a person. What this does is allow more "real world teaching" to occur. A lot of teaching in medical school is very didactic, very textbook, and I think that once a student can break down a barrier with their registrar or consultant, it's a much healthier and more valuable learning experience. For more information about House of Cards visit www.houseofcardsthefilm.com