Articles and Case Studies
Exercising Prudence With Respect to Clinical Photography
With the increasing use of portable technology, Dr Patrick Mahar explores a topical medico-legal issue.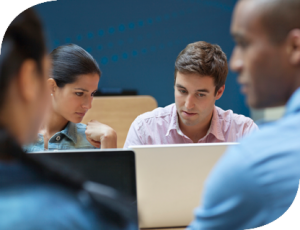 Case history
Dr P, a JMO, was enjoying a day off when he received notification of a complaint from AHPRA in the mail. The complaint alleged that Dr P had shown clinical photographs of a patient to guests at a function he had attended two weeks earlier. Dr P was distressed by this allegation and immediately called MDA National for assistance.
Discussion
Clinical photography has become a component of many areas of medical practice. The increasing use of the internet and mobile electronic devices for the sharing of information has made clinical photographs an efficient way of conveying clinical information for the purposes of patient management, clinical education and research.
This notwithstanding, a clinician has a duty to maintain a patient's right to privacy of their personal and health-specific information, as well as how that information should be used. This may not always be given the weight it deserves in the context of the rapid evolution of electronic communication and the ease by which information can be transmitted. A recent study undertaken in the United Kingdom described only 36% of emergency departments surveyed having policies about the use of clinical photography, and where no policy exists, only 8% document consent.1 In Australia, an appreciation for the legal position regarding confidentiality should be sought with respect to handling of patient information despite the benefits conveyed by clinical photography.
There is an entitlement for health practitioners involved in a patient's management to have access to a patient's medical records and to obtain information about a patient's condition, set out in both state specific provisions2 and supported by influential cases in common law.3 Where information is de-identified and not published or available for publication, this may extend to the use of training of staff. It has, however, been proposed that patients may be identified via clinical photography as a consequence of revealing demographic information, individual likeness, by virtue of the rarity of their condition or the identity of the medical team or institution involved.4 As such, images considered "de-identified" on face value may in fact be easily identifiable by third parties. Without question, in Dr P's case, showing clinical photographs to guests at a function, even if the photographs appeared to be de-identified and the guests were medical practitioners themselves, goes well beyond the consideration described above.
The Privacy Act (Cth) states that patient information must not be collected for inclusion in a record unless it is necessary for the purpose for which it is collected5 and in such cases, the person concerned must be informed or be aware beforehand of the reason for the collection of the information and to whom it is likely to be disclosed.6 Consent for clinical photographs, for instance, may be given for clinical management purposes with other treating clinicians, however this would not necessarily apply to the photographs being used for the education of junior colleagues. Thus, informed consent for the purposes of clinical photography should include an explanation for what purpose a photograph is to be used, and to whom the photograph is likely to be shown, and this should be recorded in the patient's record.
States and territories have similar legislative provisions and schemes dealing with these provisions and relevant institutions and clinicians should take note of their local provisions when drafting policies and consent forms. In general a prudent approach for Members is to obtain purpose-specific consent, preferably written, prior to taking photographs. The use of clinical photographs should then be limited to these purposes.
---
1Bhangoo P, Maconochie IK, Batrick N, Henry E. Clinicians taking pictures – a survey of current practice in emergency departments and proposed recommendations of best practice. Emerg Med J 2005;22:761-5.
2Health Records Act 2001 (Vic) HPP 2.2(f); Health Services Act 1988 (Vic) s 141 (3) (eb);
3 Duncan v Medical Practitioners Disciplinary Committee 1986 1 NZLR 513.
4 Frizelle F. Consent for case reports and medical images. NZ Med J 2009;122: 8-10
5 Privacy Act s. 14 IPP 1; Sch 3 NPP 1.
6 Privacy Act s. 14 IPP 2; Sch 3 NPP 2.
---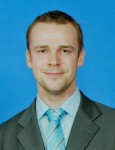 Dr Patrick Mahar is a dermatology registrar and a Member of MDA National and our President's Medical Liaison Council (VIC).

Anaesthesia
,
Dermatology
,
Emergency Medicine
,
General Practice
,
Intensive Care Medicine
,
Obstetrics and Gynaecology
,
Ophthalmology
,
Pathology
,
Practice Manager Or Owner
,
Psychiatry
,
Radiology
,
Sports Medicine
,
Surgery