Articles and Case Studies
Winners Announced: MJA, MDA National Award for Excellence in Medical Research in 2011
MDA National, in conjunction with the Medical Journal of Australia (MJA), was proud to sponsor the 2011 Award for Excellence in Medical Research.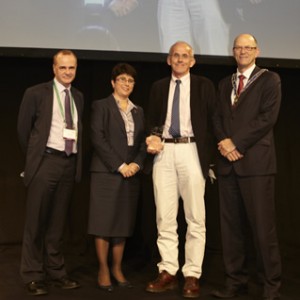 This award honours the authors of the best original clinical research article published in the Medical Journal of Australia in each calendar year.
MDA National's President, A/Prof Julian Rait had the pleasure of awarding the $10,000 prize at the AMA National Conference to a team of seven authors led by Nola Olsen and Professor Bill Musk from Perth, Western Australia, for their article Increasing incidence of malignant mesothelioma after exposure to asbestos during home maintenance and renovation. Read the winning article here.