Articles and Case Studies
Planning Your Dream Elective
Your elective is likely to be one of the highlights of your medical training. Most medical schools will let you go almost anywhere and pursue any medical interest.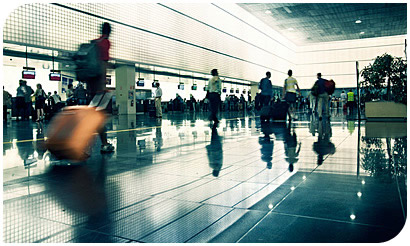 It's important to find out as much as possible and to plan everything well in advance to ensure a hassle-free experience. MDA National and
The Electives Network (TEN) can not only help you find your dream placement, we can guide and support you from your first day of preparation.
Tips for stress-free elective planning
Planning your elective doesn't have to become difficult, although many students struggle because they underestimate how much organisation an elective requires. Follow the five tips for elective planning success to make sure you don't end up with an elective headache!
Start planning early. Say about eighteen months in advance! Popular hospitals have limited application windows and sometimes strenuous sifting procedures, so make sure you are prepared well in advance. To improve your chances of having a stress-free elective planning experience, make sure you have completed the Elective Checklist well in advance of your placement starting

.

Do your research. If you are going abroad, especially if you are going to a non-Western country expect, and make allowances for differences to the application procedure and the time it will take to open a dialogue. Think about where the hospital is; if it's in the middle of the jungle, internet reception might not be reliable!
Always plan for the worst. Electives can fall through, so make sure you have a back-up plan to avoid disappointment. Additionally, research vaccination and HIV prophylaxis requirements, and ensure you are immunised well in advance.
Keep copies of important documents. Keep a copy of all of your travel documents (including your passport and medical specific travel insurance), email them to yourself in case of emergency and leave some with a family member just in case.
Make life easier for yourself. Book your flights and accommodation once your placement is confirmed (it is advisable to get written confirmation from your hospital if possible) as this saves money, and reconfirm with the hospital prior to travelling.
What you can do (and what you're happy to do)
Find out from your medical school the answers to these key questions about your elective:
When can you go on elective?
What is the minimum length of your elective?
What is the maximum length of your elective?
Decide between organised electives and arranging your placement independently. Weigh up the pros and cons of each. Make a shortlist of countries and hospitals you would like to work in, divided into first choice and back-up choices so you are covered if something goes wrong. Then do your research for your shortlists:
Research the required vaccinations for each hospital/country you have selected and make sure you have time to get the full schedule
Research the working conditions in the hospitals/countries and make sure you are happy to work in them (they might not be like the conditions you are used to).
Check on cultural and social differences if you are going abroad, make sure you are happy to work within any cultural strictures within a country.
Getting your dream placement
Once you're happy, write an expression of interest in line with the application procedure defined for your chosen hospitals – be sure to do this in the timeframe stipulated by the hospital. Liaise with the hospital and complete your elective application as soon as possible to be in with the best chance of getting your number one choice. Make sure you get confirmation of your placement from the hospital, so you're elective doesn't disappear.
Making sure you're all set to get there
Here are the items for the top of your checklist!
Get your vaccinations well in advance
Book your flights and accommodation (if it isn't provided by the hospital)
Make sure your passport is up to date and will last the duration of your elective
Check you have all relevant visas
Get your medical and travel insurance sorted
Liaise with the hospital prior to heading off to make sure nothing has changed
Check your packing list against government/travel /hospital guidelines so you don't leave home without anything essential (you could also check the TEN travel store to make sure you haven't forgotten anything you might want in addition)
Pack for your placement – using your checklists and common sense
Enjoy your perfect elective!