Articles and Case Studies
My Elective - London, UK
Andy and I organised our elective with the London Air Ambulance, which is based at the Royal London Hospital.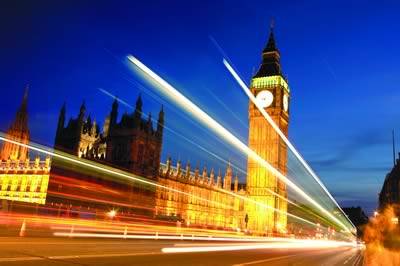 Member Name/s: Rohen Skiba and Andy Dunn
Destination: London, UK
Hospital: Royal London Hospital (London Air Ambulance)
Length of elective: 6 weeks
This elective was the most awesome experience. We were exposed to trauma like we hadn't been before, and it started on day one and continued non-stop until we finished.
Working with the London Air Ambulance
We arrived on the Helipad bright and early on our first morning, only to be given a timetable, and then sent to the Accident and Emergency department (A&E). We arrived in the A&E and quickly decided that we would spend our time in the resuscitation/trauma room.
When we arrived there were a couple of medical resuscitations happening, but not long after the "male trauma" call went out. That's when it became unbelievably awesome. In came a young male who had fallen from scaffolding with an open tib-fib fracture, tibial artery laceration and suspected pelvic fractures. As that patient was being worked-up, a second male polytrauma came in following a car versus truck at 60kph, followed by a female cyclist versus car, then a pedestrian versus car, as well as a paediatric polytrauma from a car versus car.
With five polytraumas occurring simultaneously, Andy and I were soon given gloves and gowns and got into the action.
Working with the Helicopter Emergency Medical Service
As well as spending time in the A&E we spent time with the Helicopter Emergency Medical Service (HEMS) team.
The HEMS team mans a rescue helicopter during daylight hours and a rapid response vehicle after sunset. The A&E was kindergarten compared to HEMS. On my first HEMS shift, I was sitting with the team on the helipad relaxing, drinking coffee, when our first call came in. It was a young male versus car at 70kph. We jumped in the rapid response vehicle, turned on the lights and sirens and raced to the scene, at speeds reaching 110mph. At the scene we found a van with a smashed windscreen, a decent size dent and a young male lying nearby with an agitated head injury. The trauma doctor decided we needed to RSI (rapid sequence induction) the patient. So with a police officer holding a torch and me pushing the drugs, he intubated the patient on the spot. Then while driving towards the hospital in a speeding ambulance, the patient began to desaturate, so the doctor grabbed out his scalpel and performed bilateral thorocostomies in the back of a bouncing ambulance. At the hospital we handed the patient over, and left for a central stabbing.
Travel opportunities
Apart from seeing crazy trauma in the A&E or with the HEMS team, Andy and I managed to do a fair bit of sightseeing and pub touring. Following our elective we met up with a group of friends and went on a European adventure.
My Recommendation
Overall it was the best six weeks of the medical degree. I would encourage everyone to get excited and organise an awesome adventure.