Articles and Case Studies
My Elective - South Brisbane, Queensland
In December 2011, I commenced my elective placement at Mater Children's Hospital with unit 2, general paediatrics.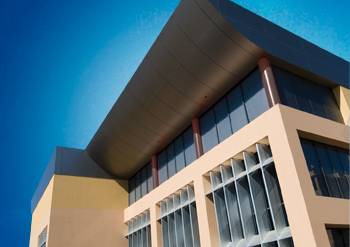 Member Name: Kylie Ferguson
University: Bond University, Queensland
Destination: Brisbane, Australia
Year: 2011
Hospital: Mater Children's Hospital
Completing a placement over the Christmas period was going to mean I would be able to spend more one-on-one time with the doctors than any other time.
Working at the Mater Children's Hospital
One of the most rewarding times during my elective was the "Christmas roster" where there were two registrars and two residents covering six paediatric teams.
During this time, I was able to take on more responsibilities such as completing my own ward round, writing chart notes, examining patients and admitting children from the emergency department.
During my elective, I attended morning handover everyday followed by ward rounds and clinic. I had the pleasure of following and learning from some exceptional doctors on the wards. These doctors were very inclusive and excellent teachers.
Some medical issues that I witnessed on the ward included, Pierre Robin Sequence, group B streptococcus infection, sepsis, fever of unknown source, peritonitis, congenital diaphragmatic hernia, sickle cell disease, velocardiofacial syndrome, largyngomalacia, and SLE. The unit two registrar and resident also covered the renal team and assisted the consultants. The consultants spent a great deal of time with me explaining renal physiology and relating this to clinical practice.
Some diseases I saw included vitamin D deficiency hyperphosphatemia, renal transplant, Wegner's granulomatosis and other glomerular nephropathies.
I was able to attend renal outpatient clinics and ward rounds (including patients at Mater Mother's and Adult's). I also had the opportunity to see two renal biopsies and a detailed explanation of the results from a pathologist. Their laboratory was equipped with ten microscopies linked to a central microscope. The pathologist talked through the disease and pathology visible on the slide. This experience helped my understanding of a very complex and rare disease.
In the last two weeks I had the pleasure of following a developmental paediatrician with a special interest in chromosome 22q11.2. I was able to read up about many of the disorders prior to the clinics, which allowed me to have a greater understanding of the patients. In one clinic I was able to complete the developmental assessment since I was able to build rapport with the patient. Since she was quite aggressive, I was allowed to test her in the different developmental areas while being supervised by a doctor within the clinic. This allowed further understanding of the developmental clinic techniques.
The different disorders I saw included 22q11.2, 3q29 duplication, ASD, CP, Rett's syndrome, Wilson's diseases, Fragile X, Bath Syndrome and Angelmann syndrome. There was also had a sleep clinic held on a Wednesday. In the morning I was able to observe the doctors reporting the sleep studies and therefore gain a better understanding of central versus obstructive sleep aponea and how they present. The outpatient clinic demonstrated different sleep disorders and interventions to suit each.