Articles and Case Studies
Failure to Diagnose Diabetes
Dr Jane Deacon, Medico-legal Adviser, discusses the issue of misdiagnosis of children presenting with type 1 diabetes.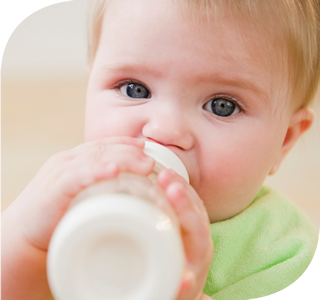 Case History
Mrs Sweet presented with her daughter Ruby, aged 21 months to Dr Jeep. Mrs Sweet gave the history that Ruby had not recovered well from a recent URTI and remained lethargic and off her food. Oddly enough Ruby was extraordinarily thirsty, and was asking for extra drinks and her nappies were more soaked than usual.
Dr Jeep examined the child, who was irritable, but not particularly unwell. He considered diabetes, but the child did not look very unwell, and he felt she was very young. He therefore asked the mother to bring her daughter for a fasting blood sugar test the following day.
Dr Jeep was not at work the following day, but when he returned to the surgery in two days and reviewed his results, he found that Ruby had a fasting BSL of 14mmol/L. He rang Mrs Sweet who informed him that Ruby had become very unwell the previous day and had been admitted to the ICU at the Children's Hospital with diabetic ketoacidosis.
A few weeks later Dr Jeep received a letter of complaint from Mrs Sweet. While she acknowledged that the delay in diagnosis made no difference to the overall outcome for Ruby, earlier diagnosis could have avoided a stay in ICU.
Discussion
The prevalence of type 1 diabetes in children aged 0-4 years in Australia is 29/100,000 and the incidence is increasing.1 A recent systematic review examined the factors associated with the presence of diabetic ketoacidosis at diagnosis of diabetes in children and young adults.2 The authors found that at the onset of type 1 diabetes, 10 to 70% of the children presented in diabetic ketoacidosis.
Children less than two years of age had three times the risk of presenting in diabetic ketoacidosis. Children presenting with diabetic ketoacidosis had symptoms for a mean of two weeks, and up to a third had at least one medical consultation in the week before diagnosis.
High rates of misdiagnosis have also been found in children presenting with type 1 diabetes without diabetic ketoacidosis, with up to 86% of children not diagnosed at first encounter. Common diagnostic errors included misinterpreting symptoms (such as polyuria misdiagnosed as urinary tract infection); exclusively focusing on one or more symptoms (such as oral candidiasis) and not performing appropriate investigations (such as blood glucose or urine tests).
Lesson learned
Dr Jeep realised in retrospect that he could have done a finger prick test on Ruby at the time of the consultation, which would have established the diagnosis. In the presence of symptoms of polyuria and polydipsia, it is not necessary to perform a fasting BSL and a random blood test or finger prick test would be the first investigation.
By Dr Jane Deacon
Medico-legal Adviser
---
1 AIHW 2011. Prevalence of Type 1 diabetes in Australian children, 2008. Diabetes series no. 15. Cat. no. CVD 54. Canberra: AIHW.
2 Usher-Smith JA, Thompson MJ, Sharp SJ, Walter FM. Factors associated with the presence of diabetic ketoacidosis at diagnosis of diabetes in children and young adults: a systematic review. BMJ 2011; 343:d4092.
---