Articles and Case Studies
Is There a Doctor on Board This Flight?
Doctors are commonly asked by cabin staff to volunteer their services to assist passengers who are unwell whilst flying.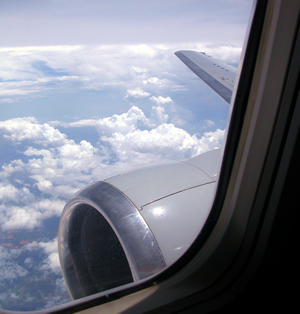 It has been estimated that an in-flight emergency occurs in one in 10-40,000 passengers. While approximately 70% of these incidents are managed by the cabin staff, in the remaining cases health professionals are asked to provide Good Samaritan assistance.
Causes of in-flight emergencies Common causes of in-flight emergencies include collapse or syncope, gastrointestinal complaints, motion sickness, middle ear pain, allergic reactions, angina, myocardial infarction, transient ischaemic attacks, stroke, asthma, diabetic emergencies, trauma, seizures and panic attacks. Cardiovascular events account for the majority of the medical diversions of flights.2, 3, 4
Am I protected legally if I provide medical assistance during a flight?
By Dr Colleen Lau Travel Medicine Alliance Australia & Dr Sara Bird Manager, Medico-legal and Advisory Services, MDA National Insuran
---
1 Cocks R, Liew M. Commercial aviation in-flight emergencies and the physician. Emergency Medicine Australasia 2007;19:1-8.
2 Dowdall N. "Is there a doctor on the aircraft?" Top 10 in-flight medical emergencies. BMJ 2000;321(7272):1336-7.
3 Baltsezak S. Clinic in the air? A retrospective study of medical emergency calls from a major international airline. J Travel Med 2008;15(6):391-4.
4 Sand M, Bechara FG, Sand D, Mann B. Surgical and medical emergencies on board European aircraft: a retrospective study of 10189 cases. Crit Care 2009;13(1):R3.
Anaesthesia
,
Dermatology
,
Emergency Medicine
,
General Practice
,
Intensive Care Medicine
,
Obstetrics and Gynaecology
,
Ophthalmology
,
Pathology
,
Practice Manager Or Owner
,
Psychiatry
,
Radiology
,
Sports Medicine
,
Surgery