Webinar – Privacy and Information Security in Private Medical Practice
Maintaining privacy and confidentiality is an essential, yet challenging, professional and legal obligation.

Join Risk Adviser, Gae Nuttall and Medico-legal Adviser, Dr Jane Deacon for a live webinar exploring the fine print of protecting your patients' health data.


This practical, complimentary webinar is for practice-based MDA National Members and Practice Indemnity Policyholders. It's an opportunity to ask questions ensuring that your knowledge is up-to-date and you're fulfilling your responsibilities regarding:
the new notifiable data breaches legislation

creating a data breach response plan

how the Australian Privacy Principles (APPs) apply to electronic medical records, including use of cloud servers for data storage.
Wednesday 12 September 2018
6.00pm–6.45pm AEST

Places are limited. Secure yours today.
A participation certificate and further useful resources will be sent to participants after the webinar.
Already have a privacy question?
Submit it
here
in advance to increase the chance of it being answered.
Can't make it?
A practice team member can register in your place.
Meet your presenters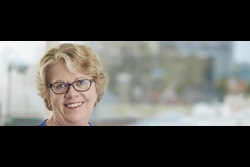 Gae Nuttall
Gae is a Risk Adviser at MDA National. She provides Members with practical risk management advice, identifying risks that could lead to claims or complaints, developing practical strategies to reduce those risks, and supporting Members' practices in providing safe and appropriate patient care. Gae's professional interests include medico-legal education, practice management and accreditation systems. She believes that implementing good practice systems minimises risk to both doctors and their practice staff, while delivering quality health care.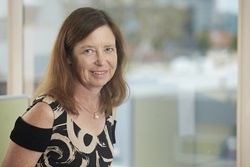 Dr Jane Deacon
– moderator
Jane has been a Medico-legal Adviser at MDA National since September 2006, providing advice to Members and helping Claims Managers with handling claims and complaints. She holds a Bachelor of Medicine/Bachelor of Surgery and works part-time as a General Practitioner.
Learning outcomes
By the end of this session participants should be able to:
identify the most important APP for medical practices

describe your obligations under the new Notifiable Data Breaches scheme

review your practice systems to ensure appropriate processes are in place to protect privacy.